Addition to English Cafe, we are happy to announce that JAPANESE CAFE is taking place at our hostel every Tuesday !

The next Japanese cafe will be on 8/22 Tuesday, 8~9PM!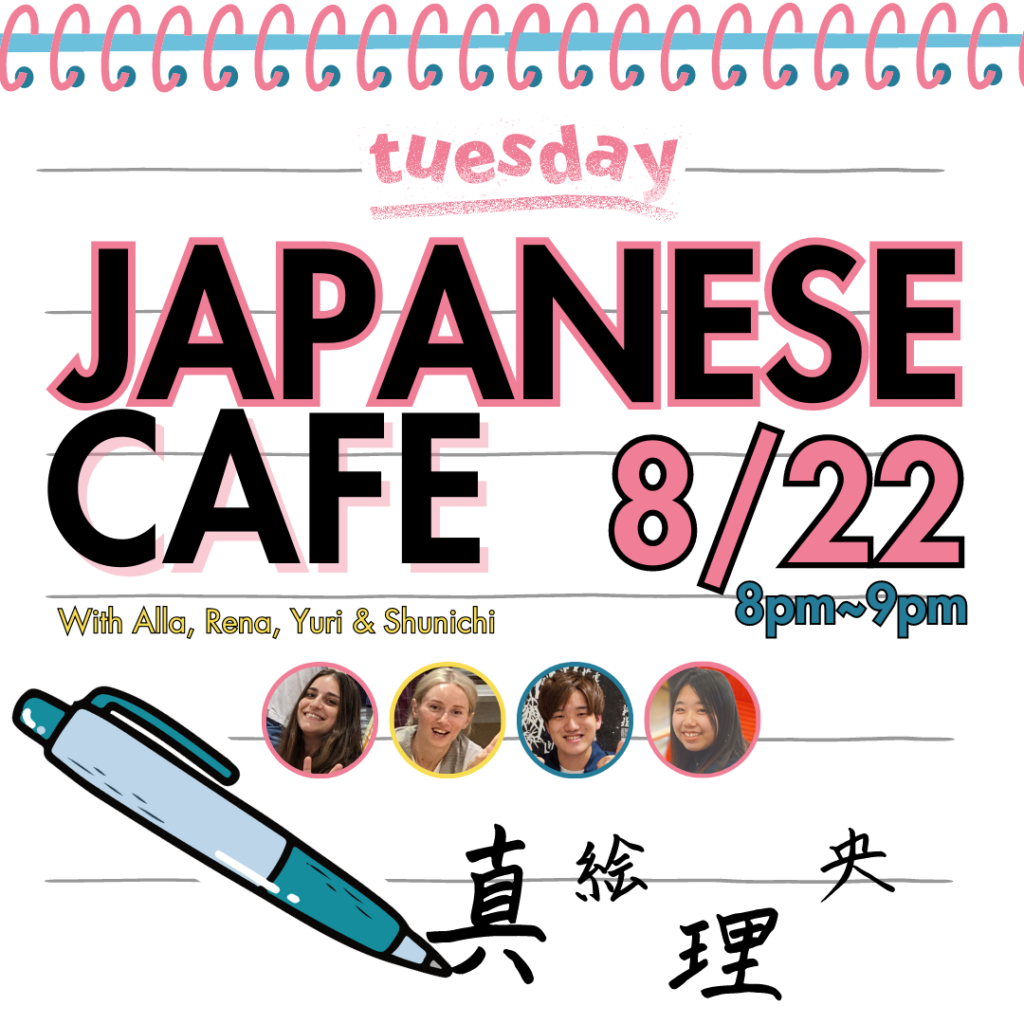 Every level is welcome! Also, it is an hour of light conversation IN Japanese but also ABOUT Japan, Japanese tradition and culture!
↓ If you wish to participate in the Japanese cafe, please fill out this contact form, after selecting "Japanese cafe" ↓