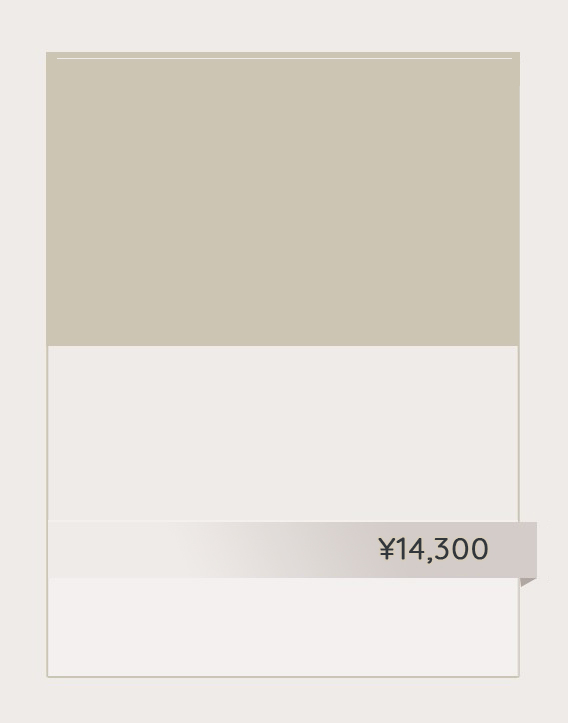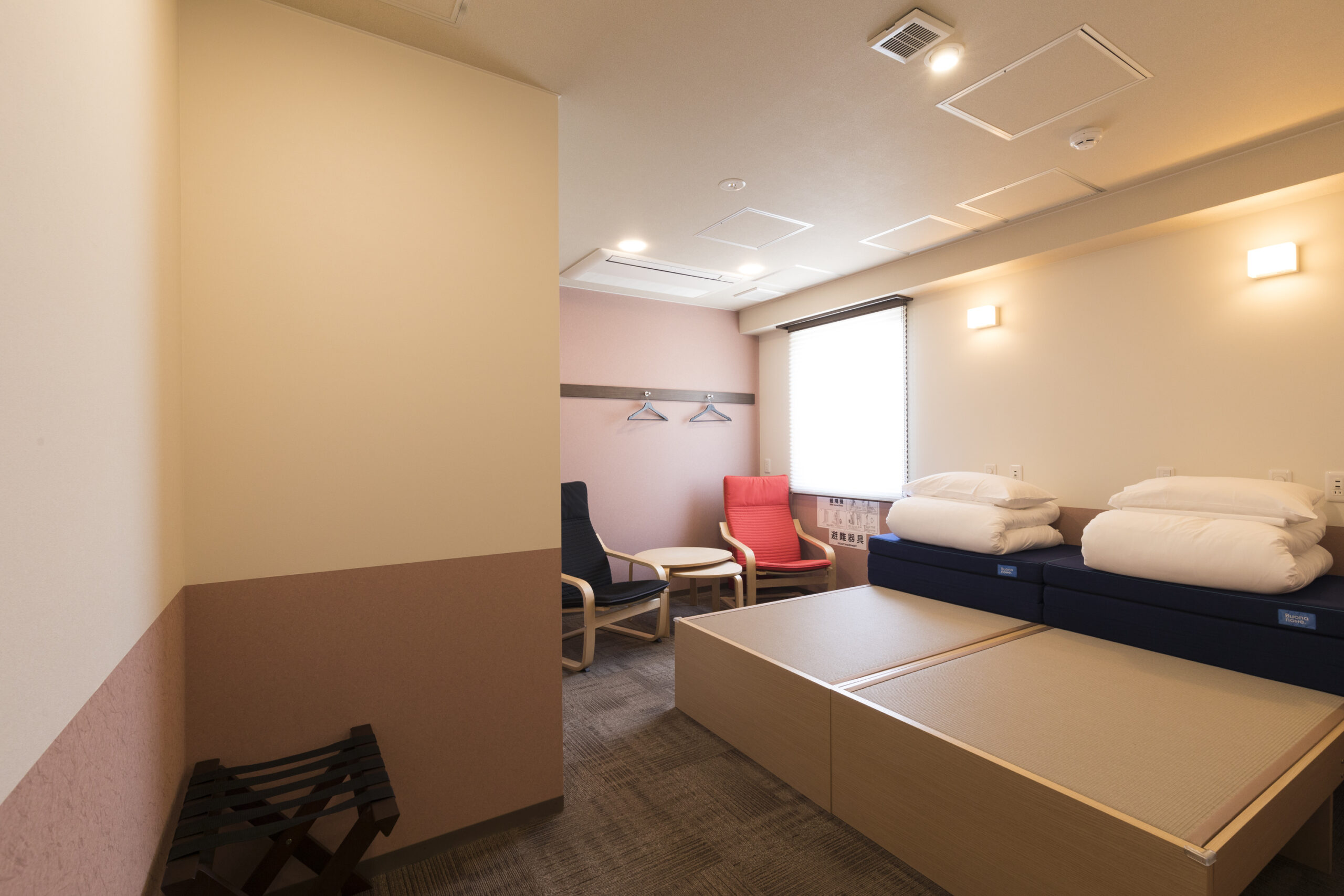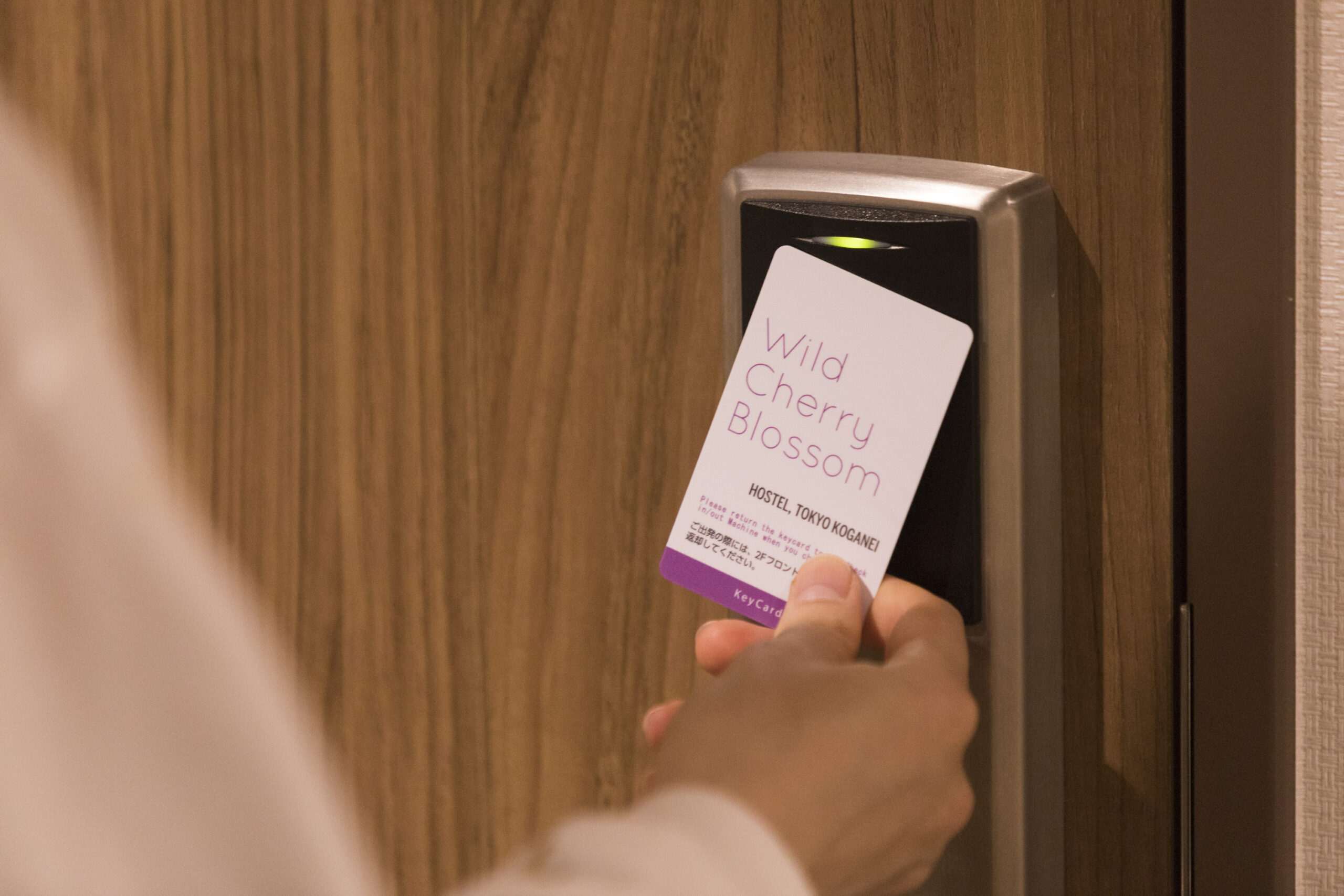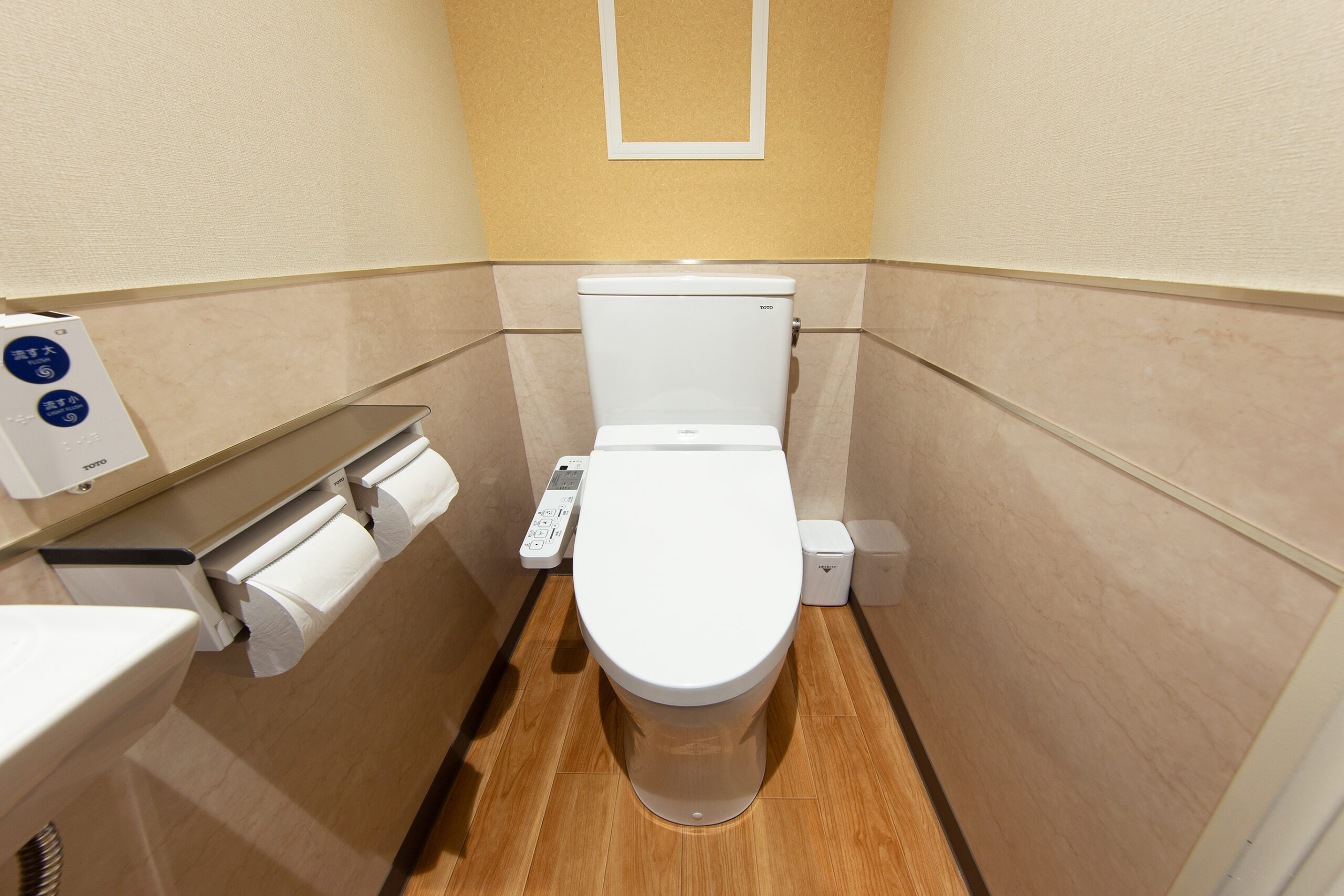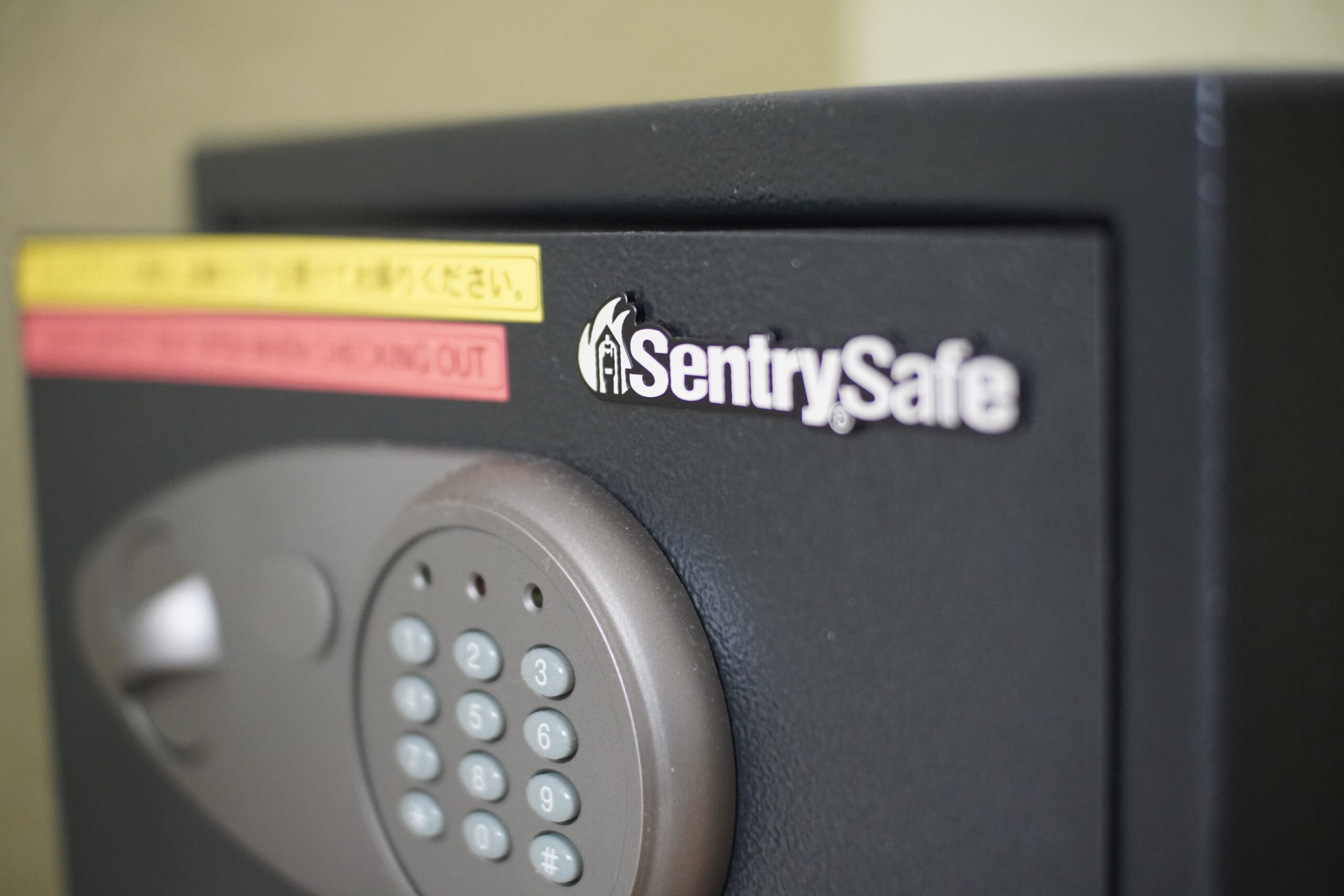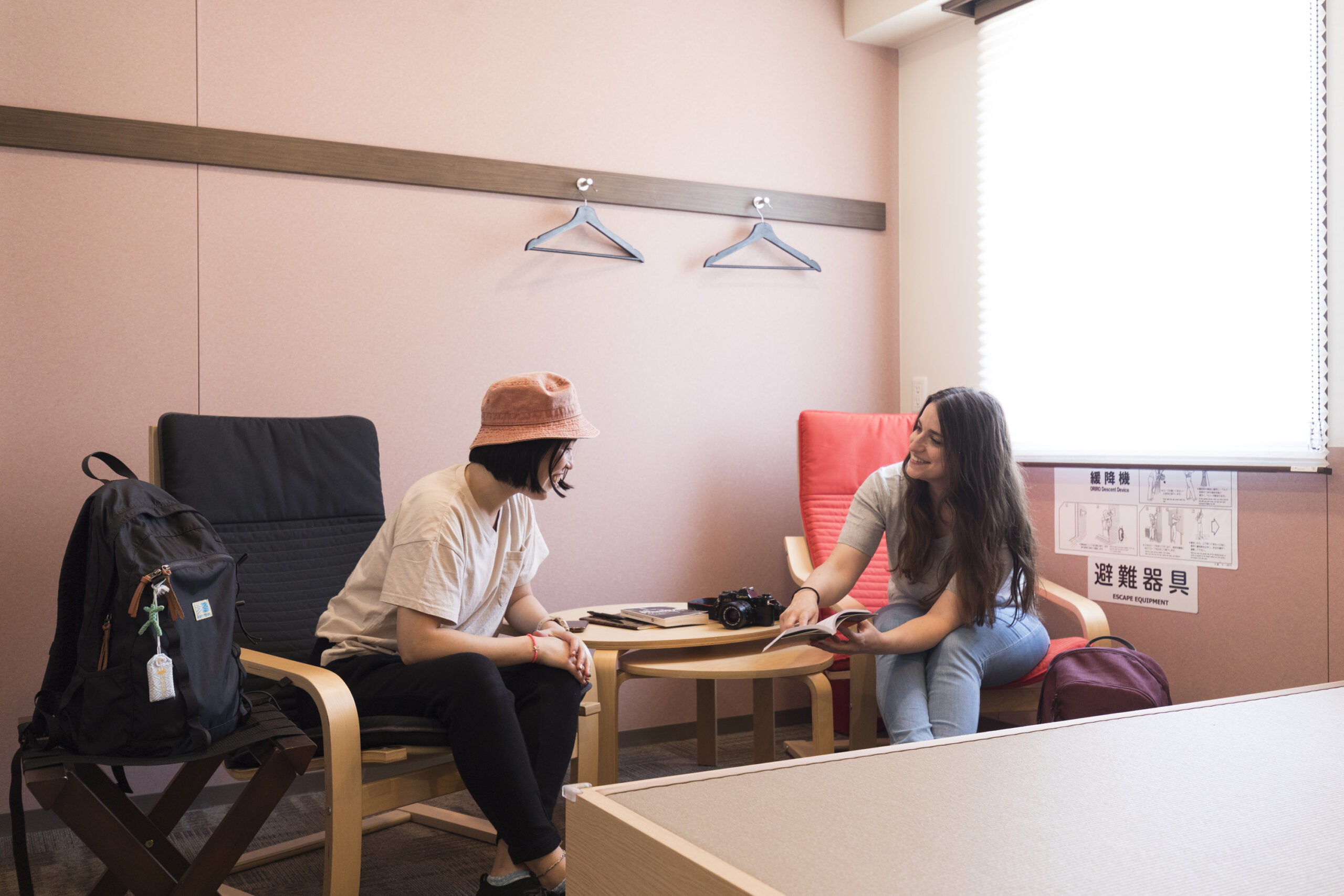 Cozy twin room with two beds, comfortable seating area and a toilet inside the room (the beds can be made into a double bed). The room is ideal for both work and leisure.
twin
twin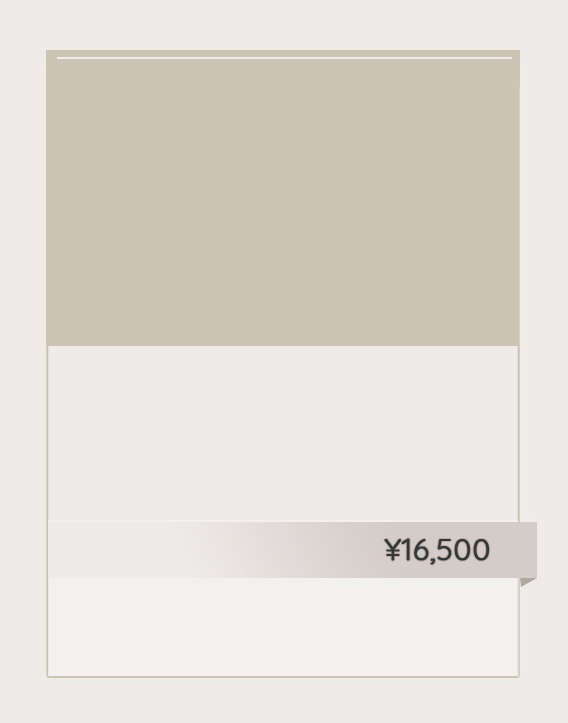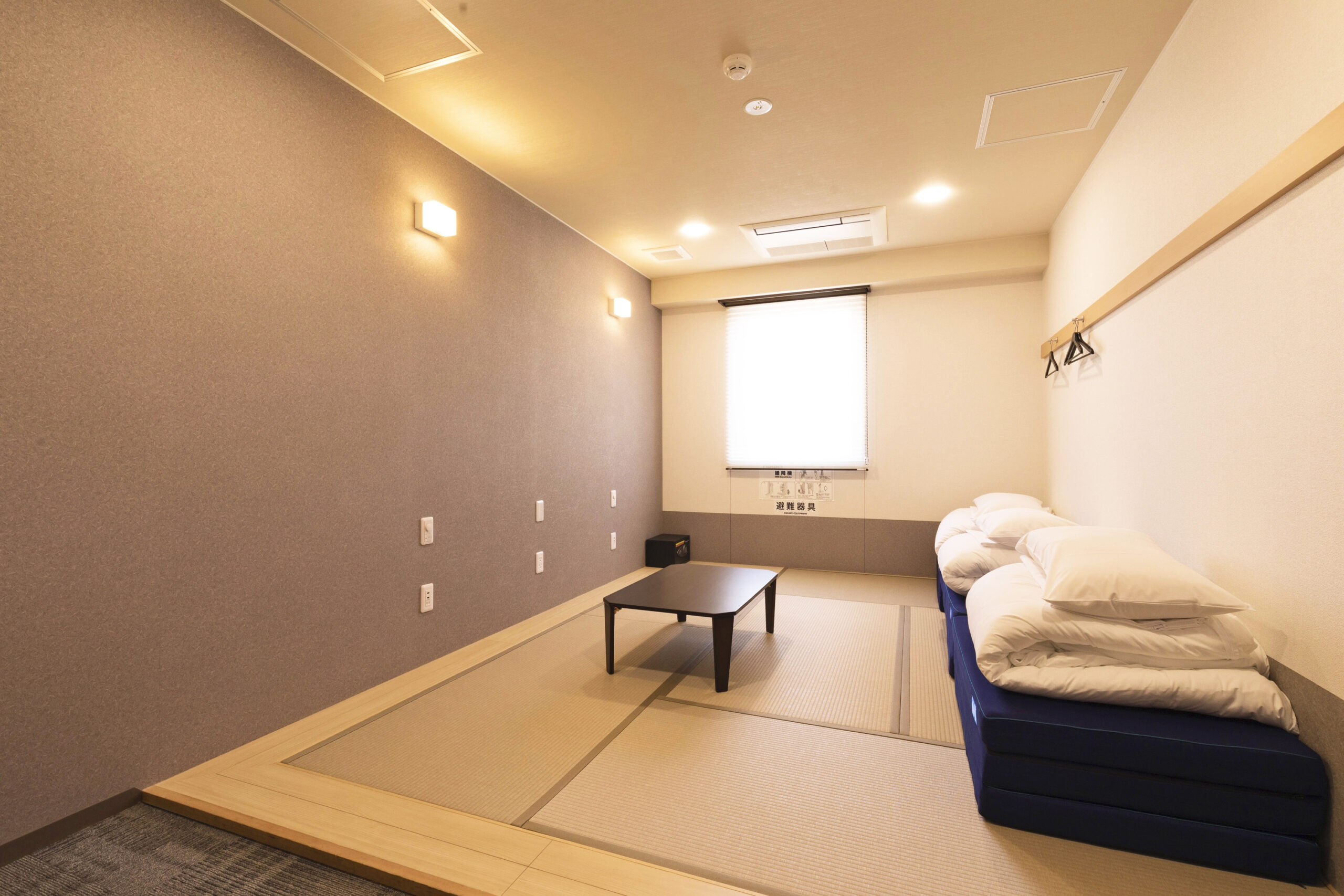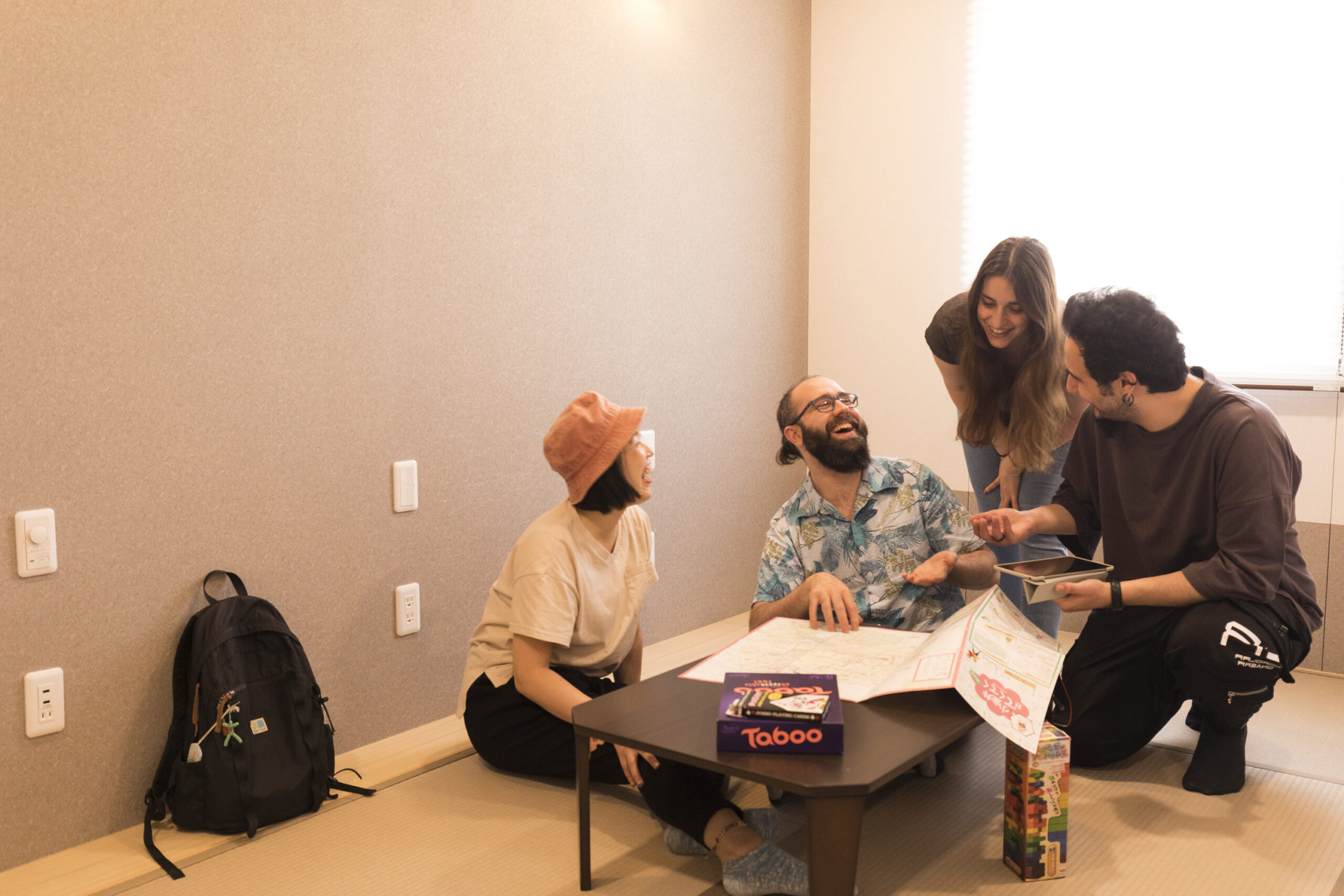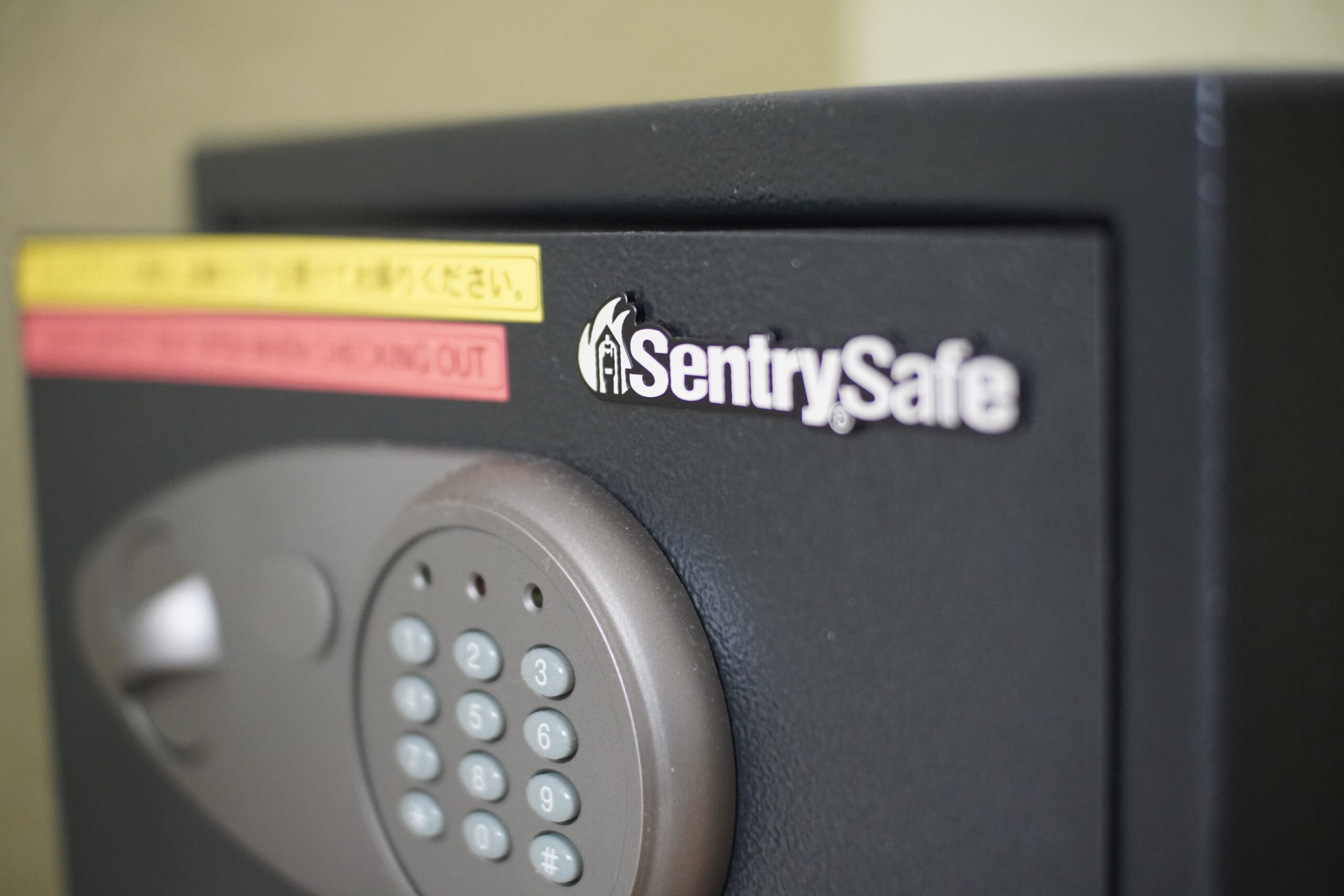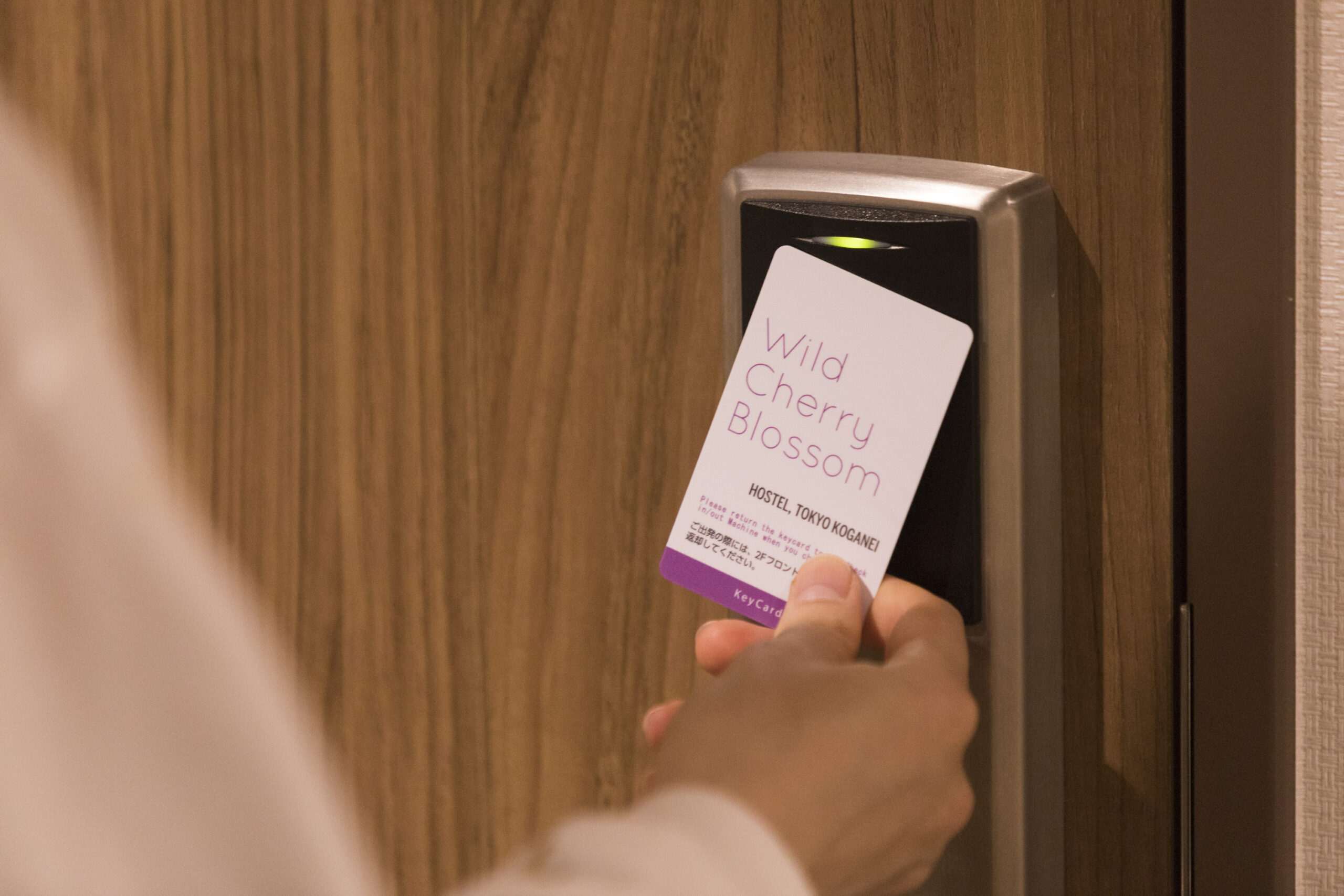 Japanese style triple tatami room with shared shower and toilet facilities. This room is a perfect match for guests who want to experience Japanese aesthetic.
triple
triple
triple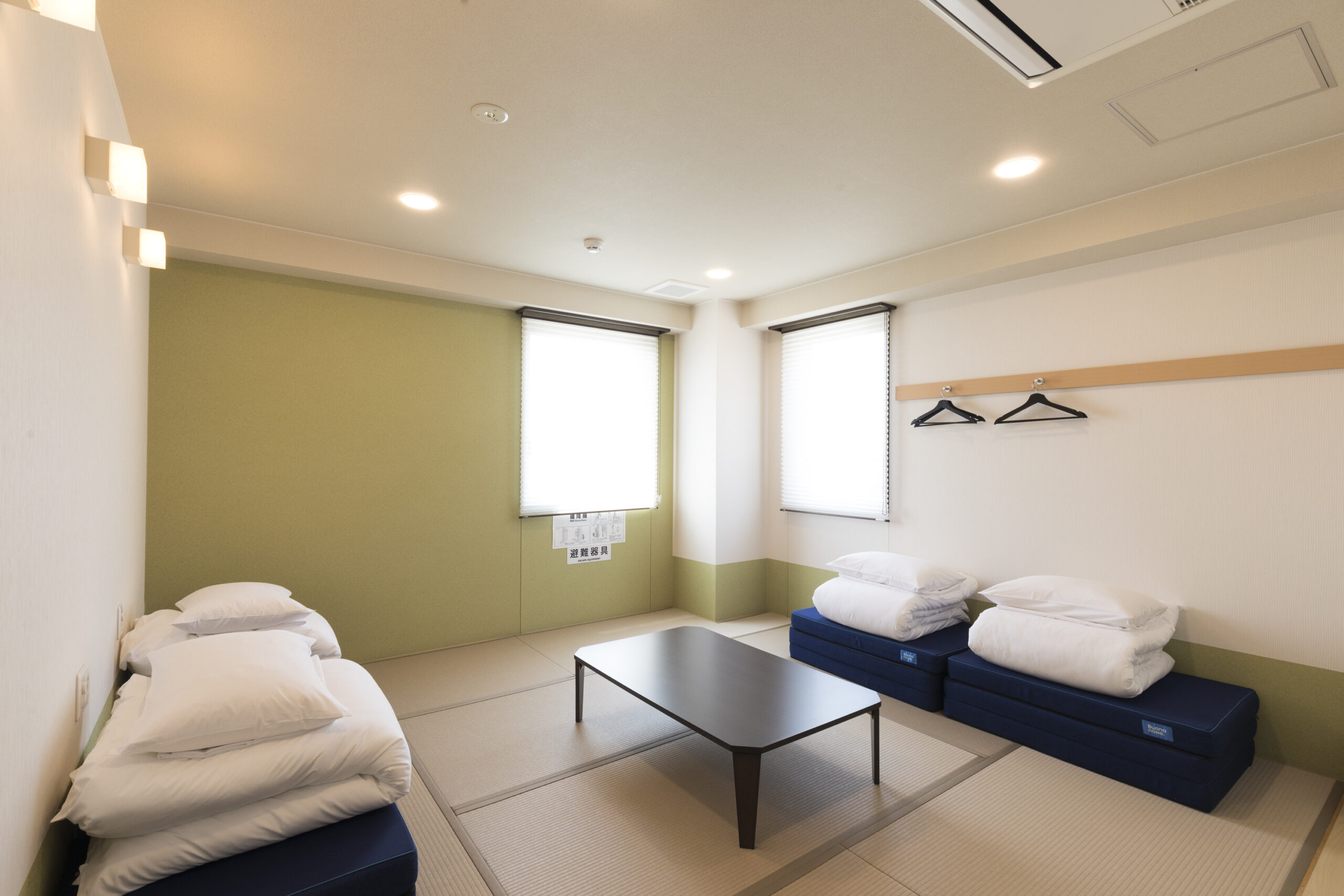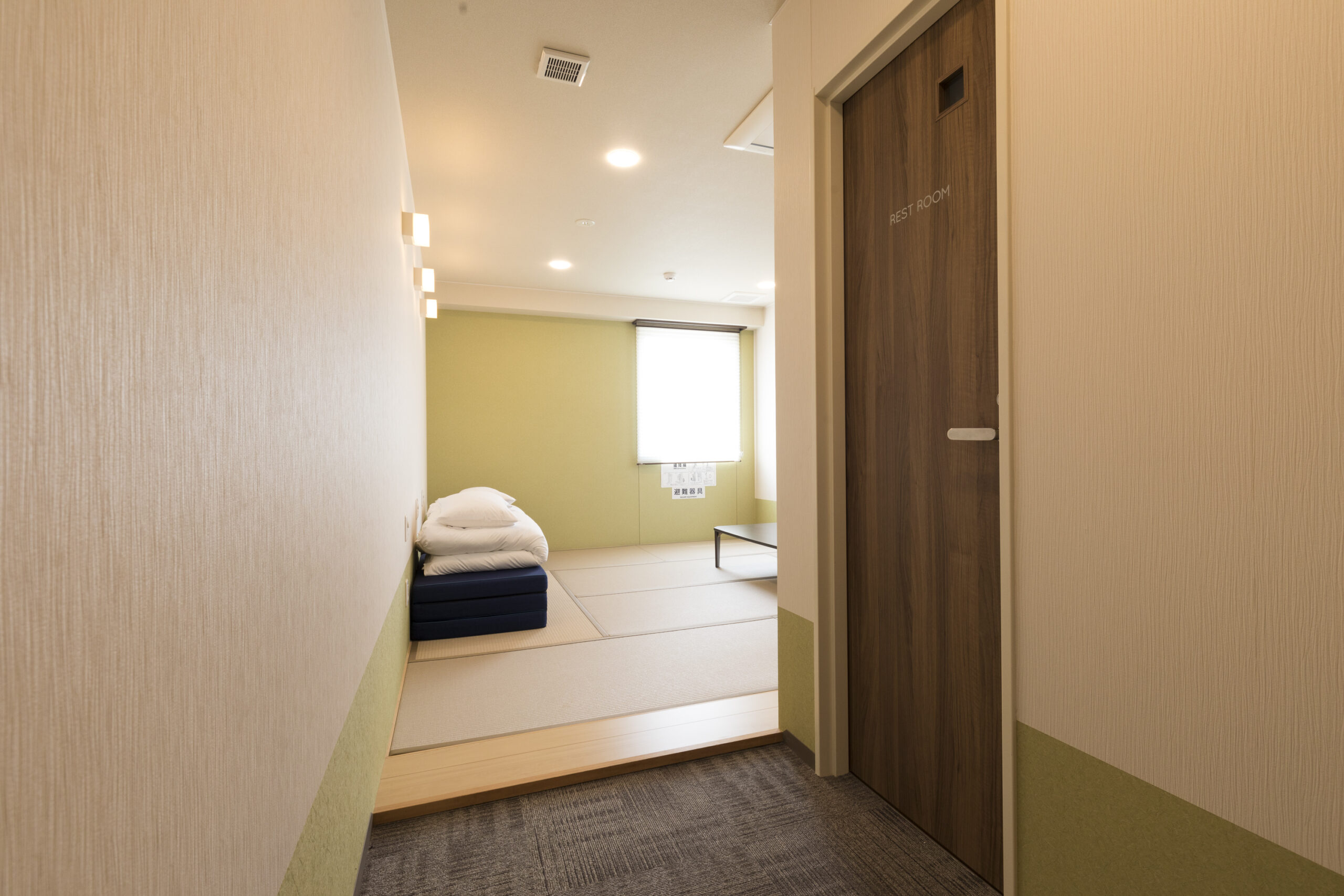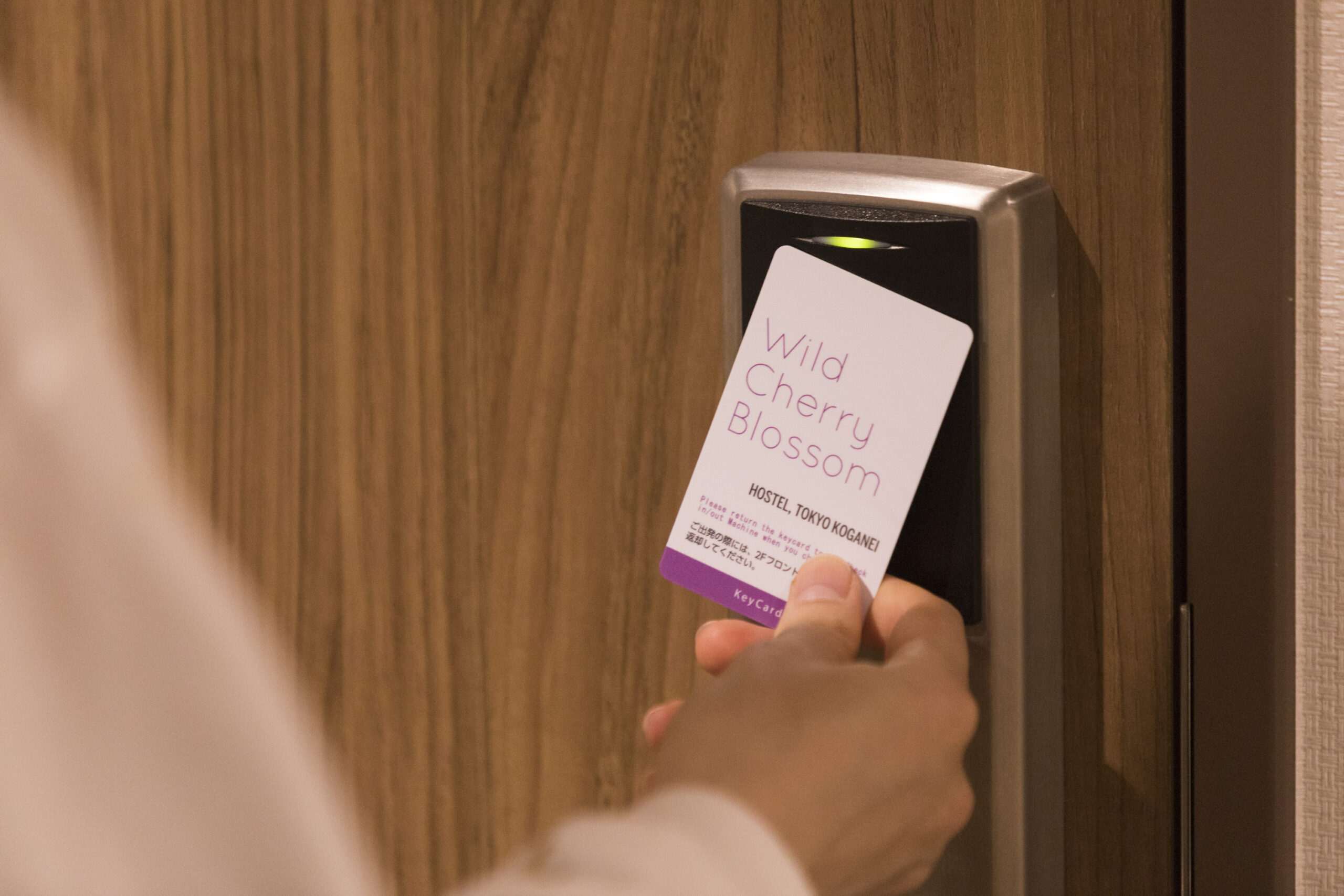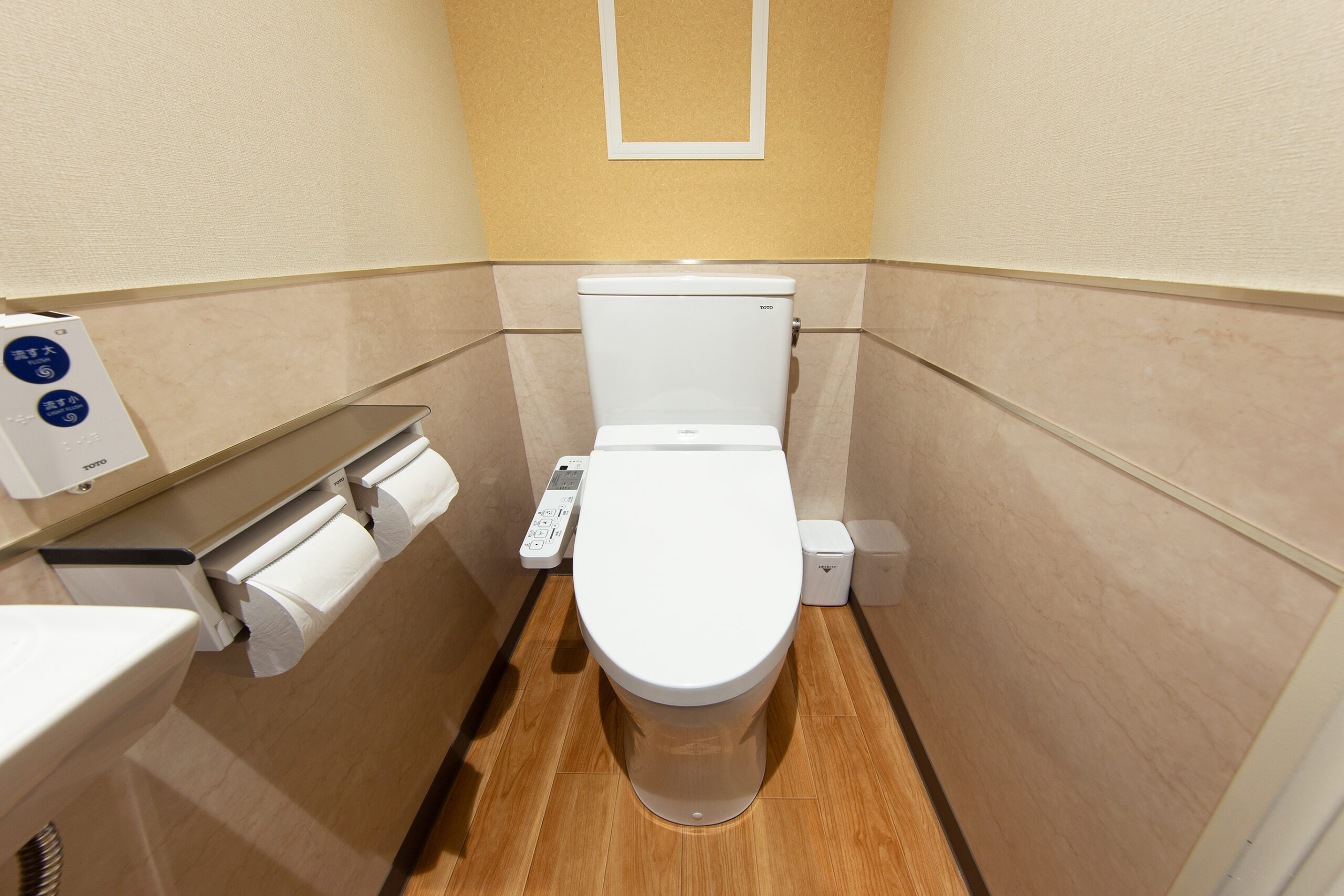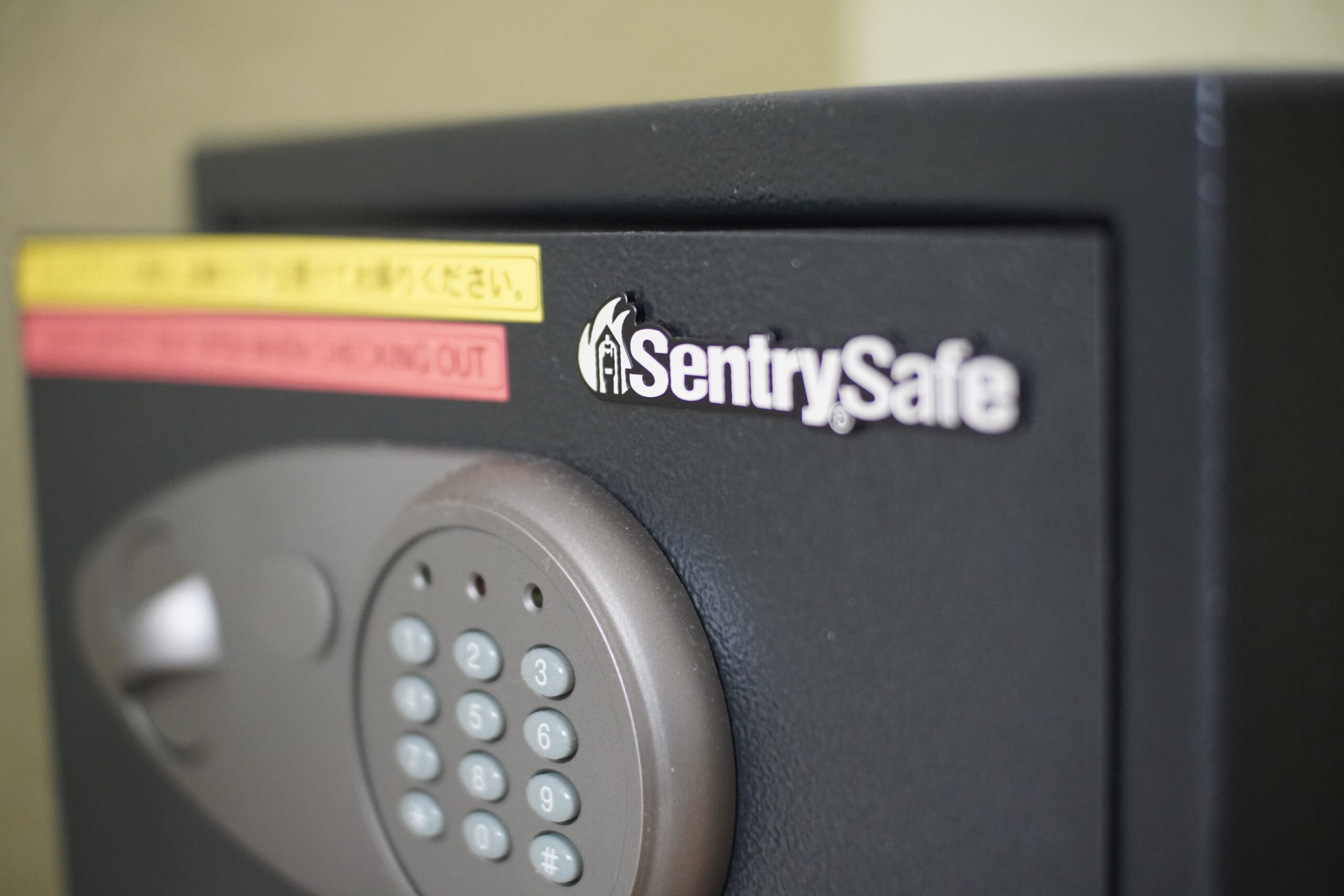 A Japanese style quadruple tatami room with shared shower and toilet inside the room. This room is ideal for accommodating families with children and groups of friends.
quadruple
quadruple
quadruple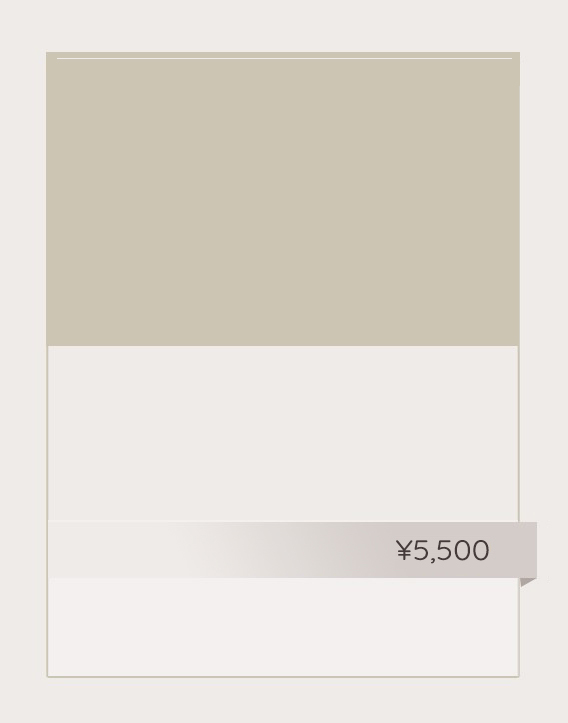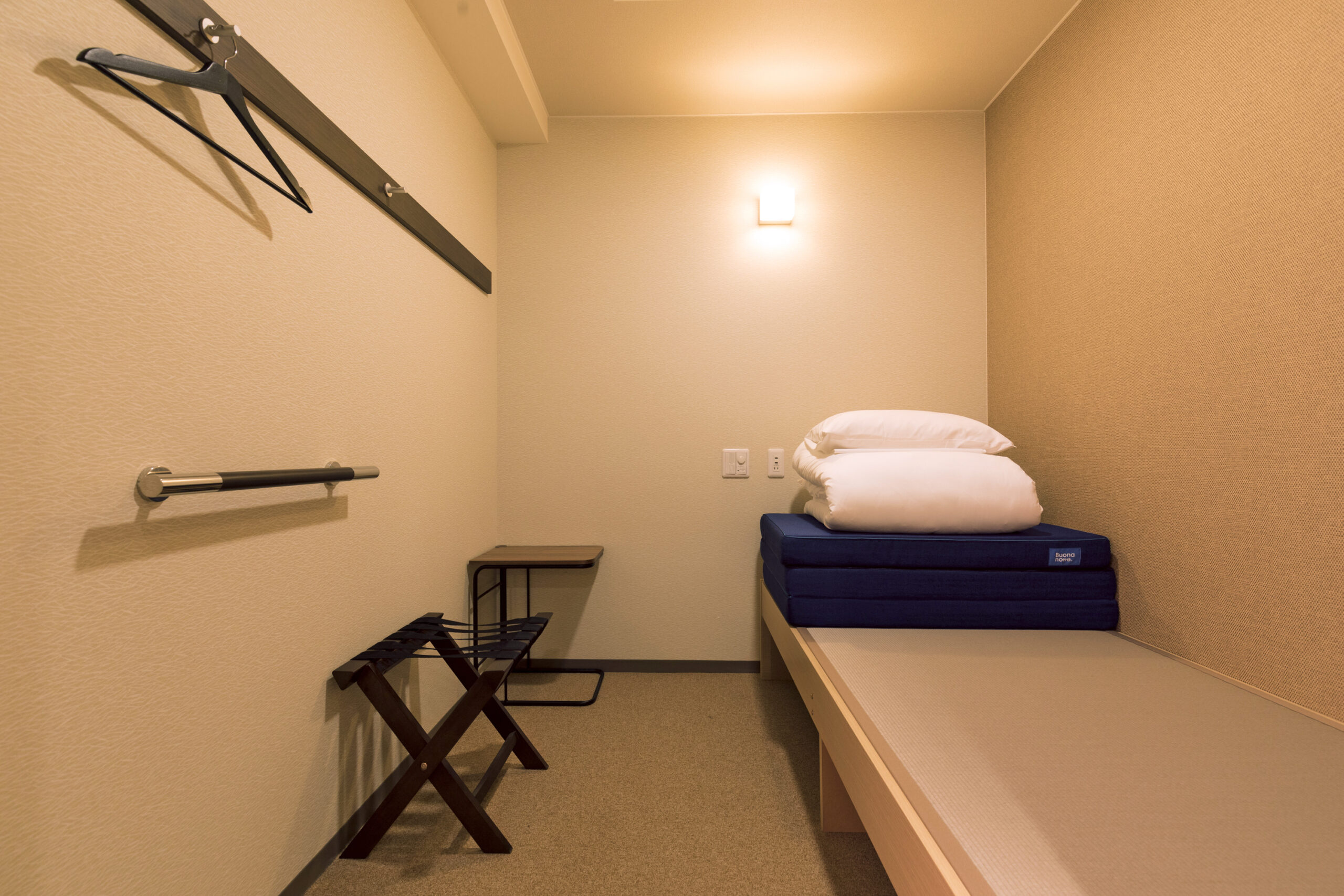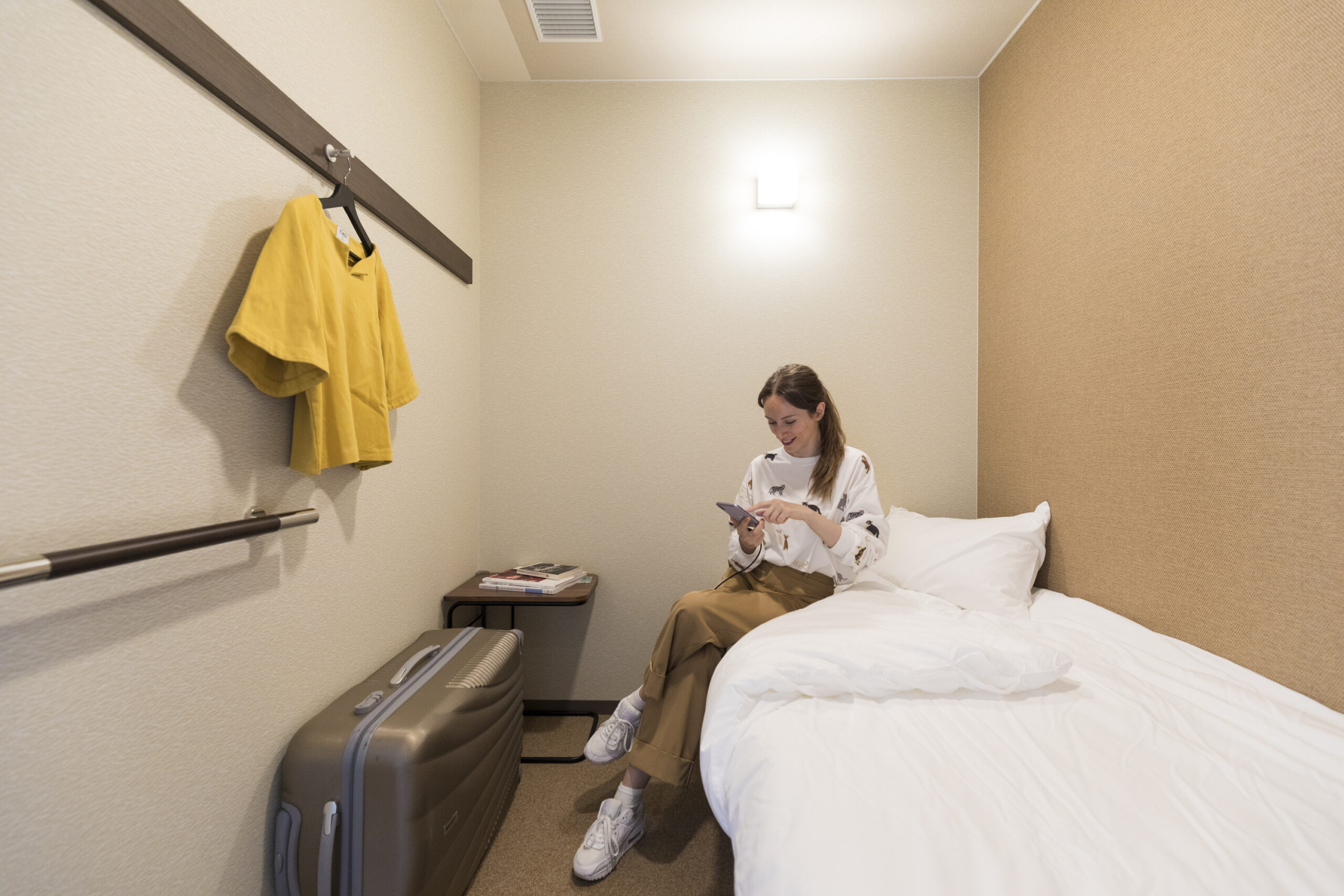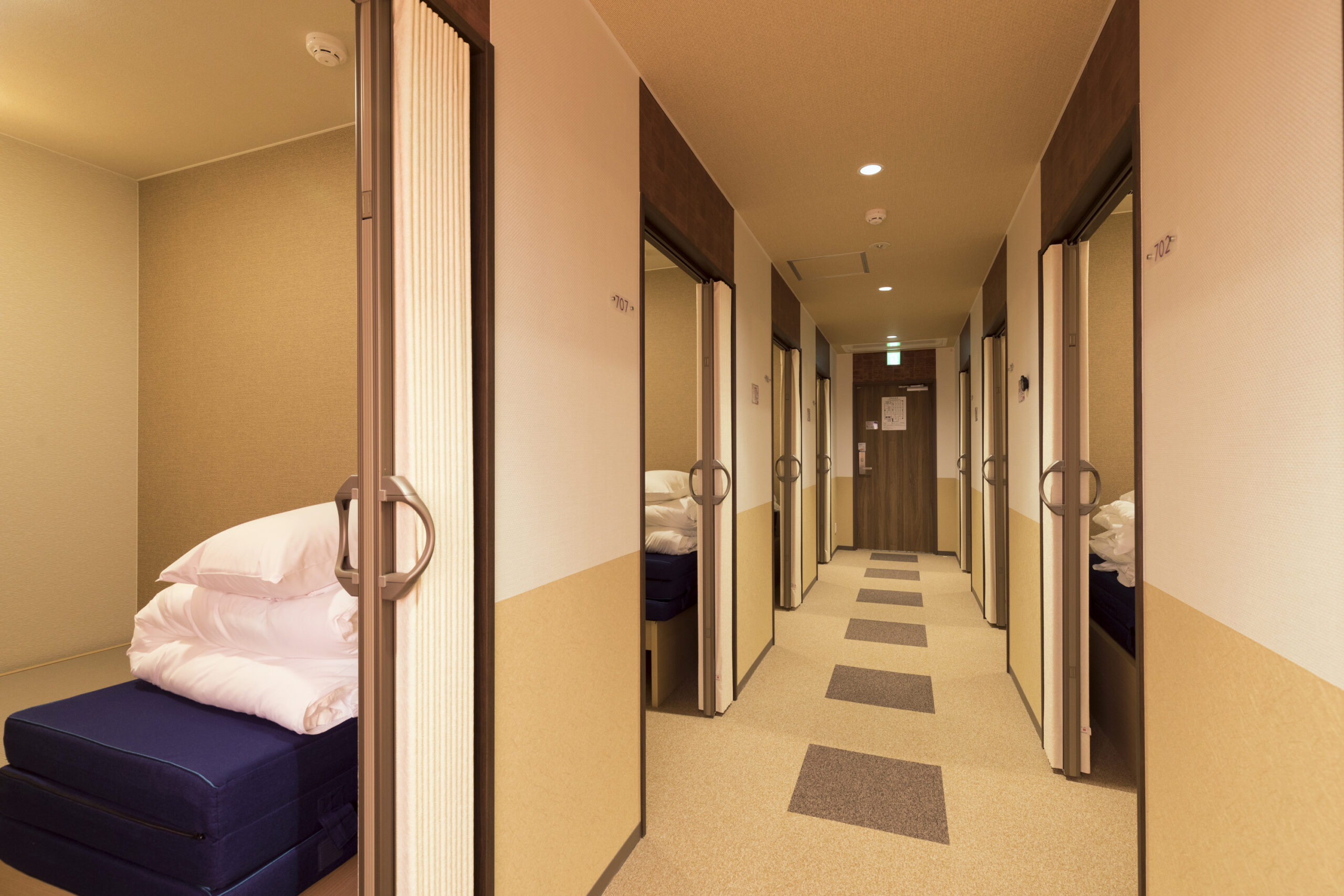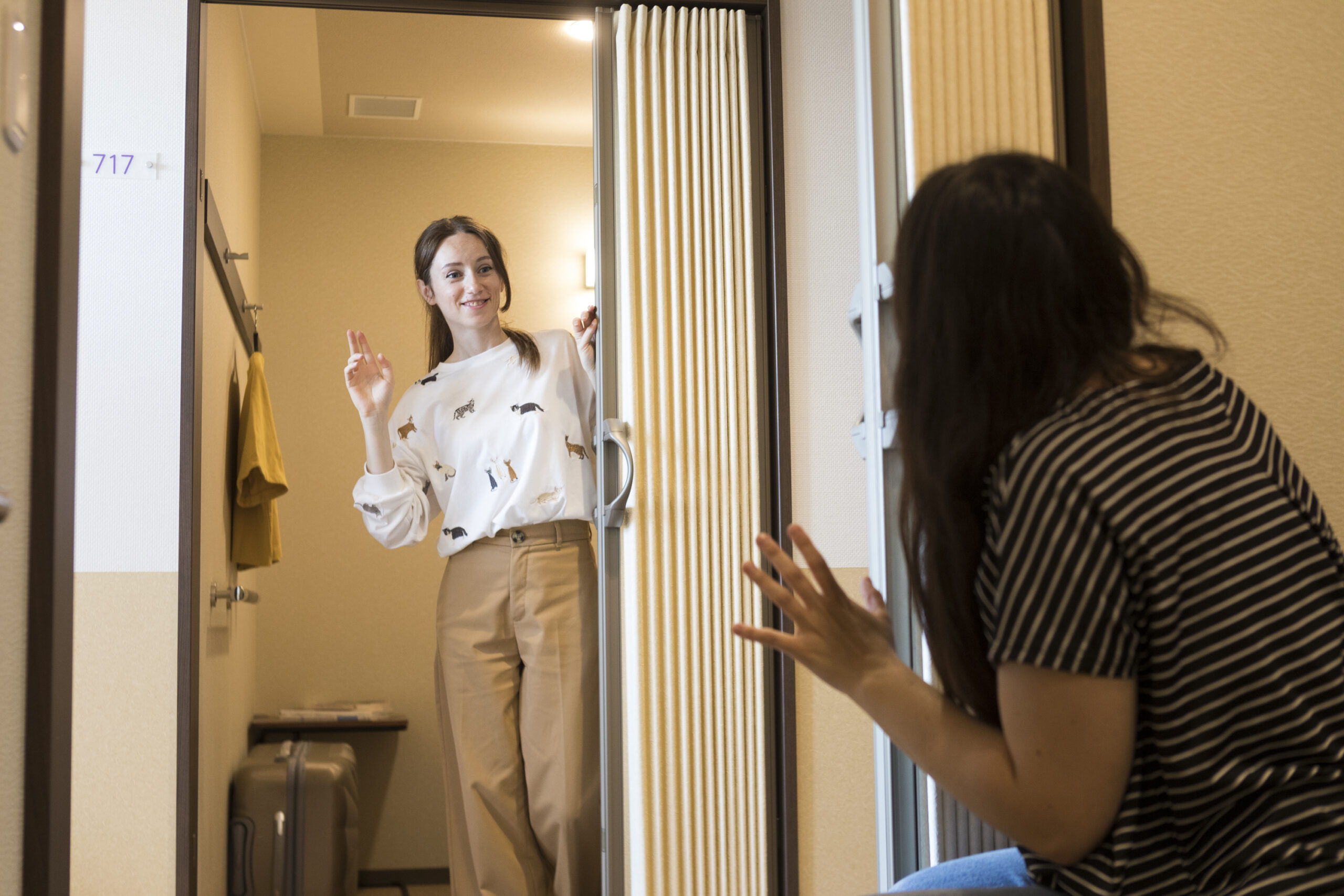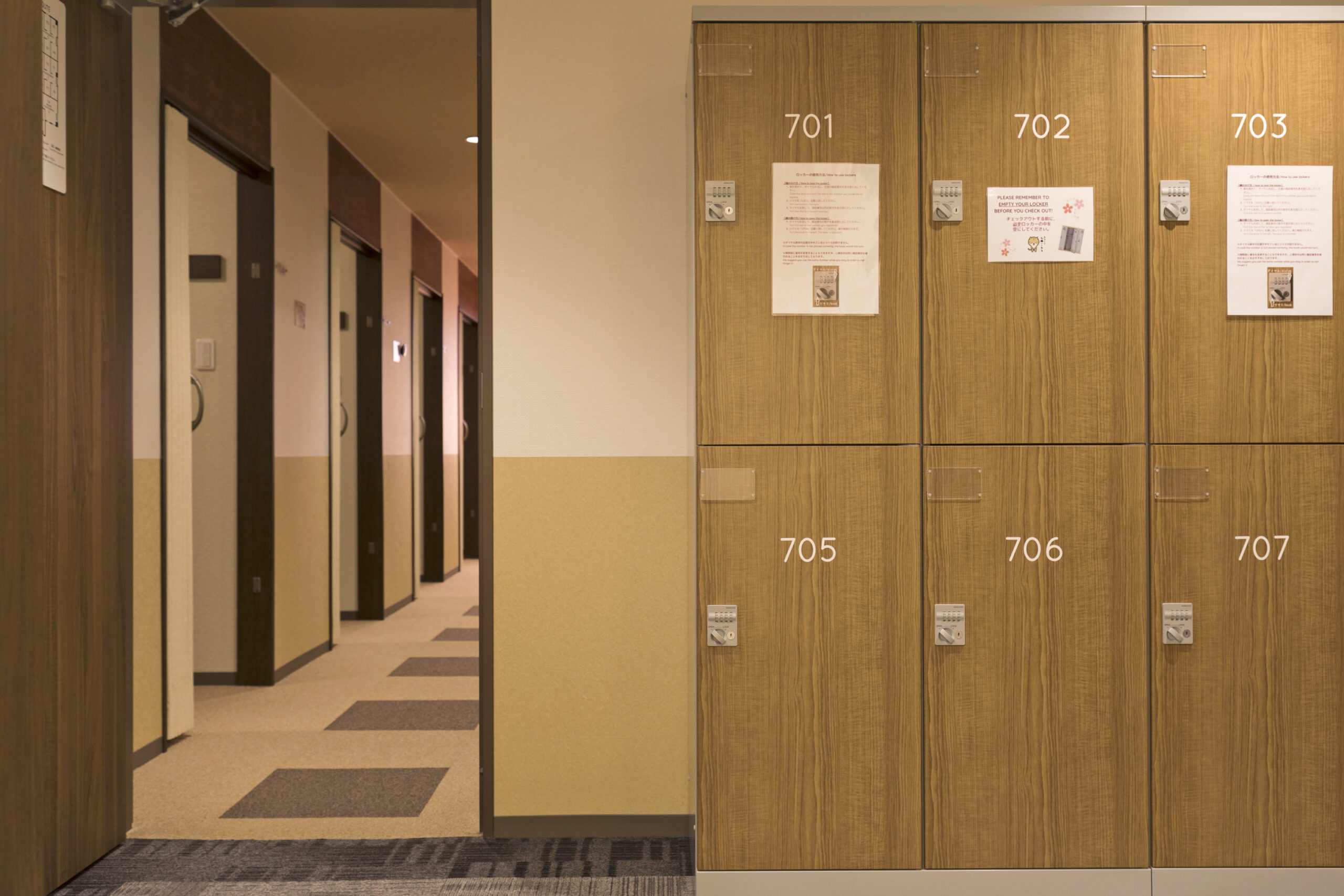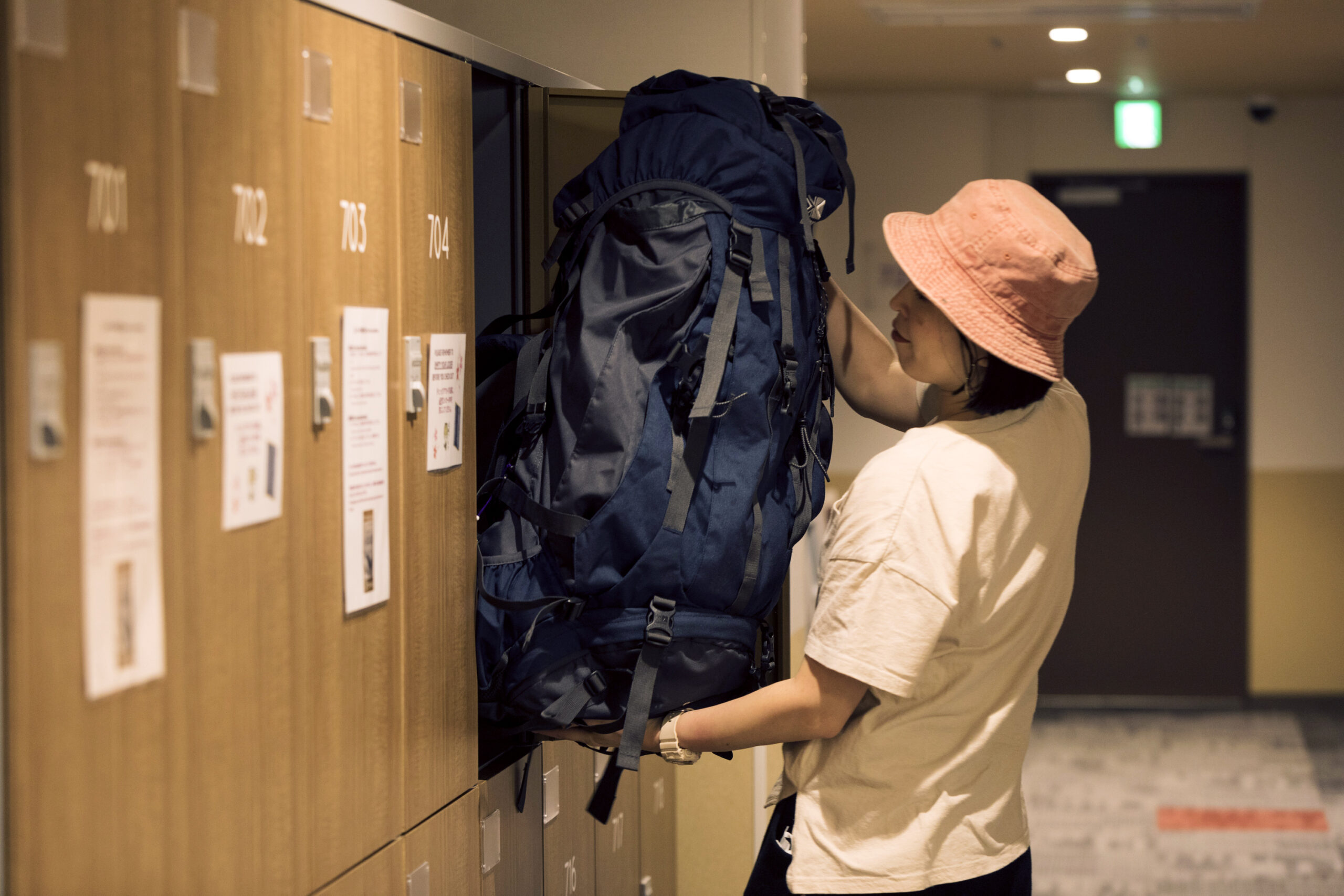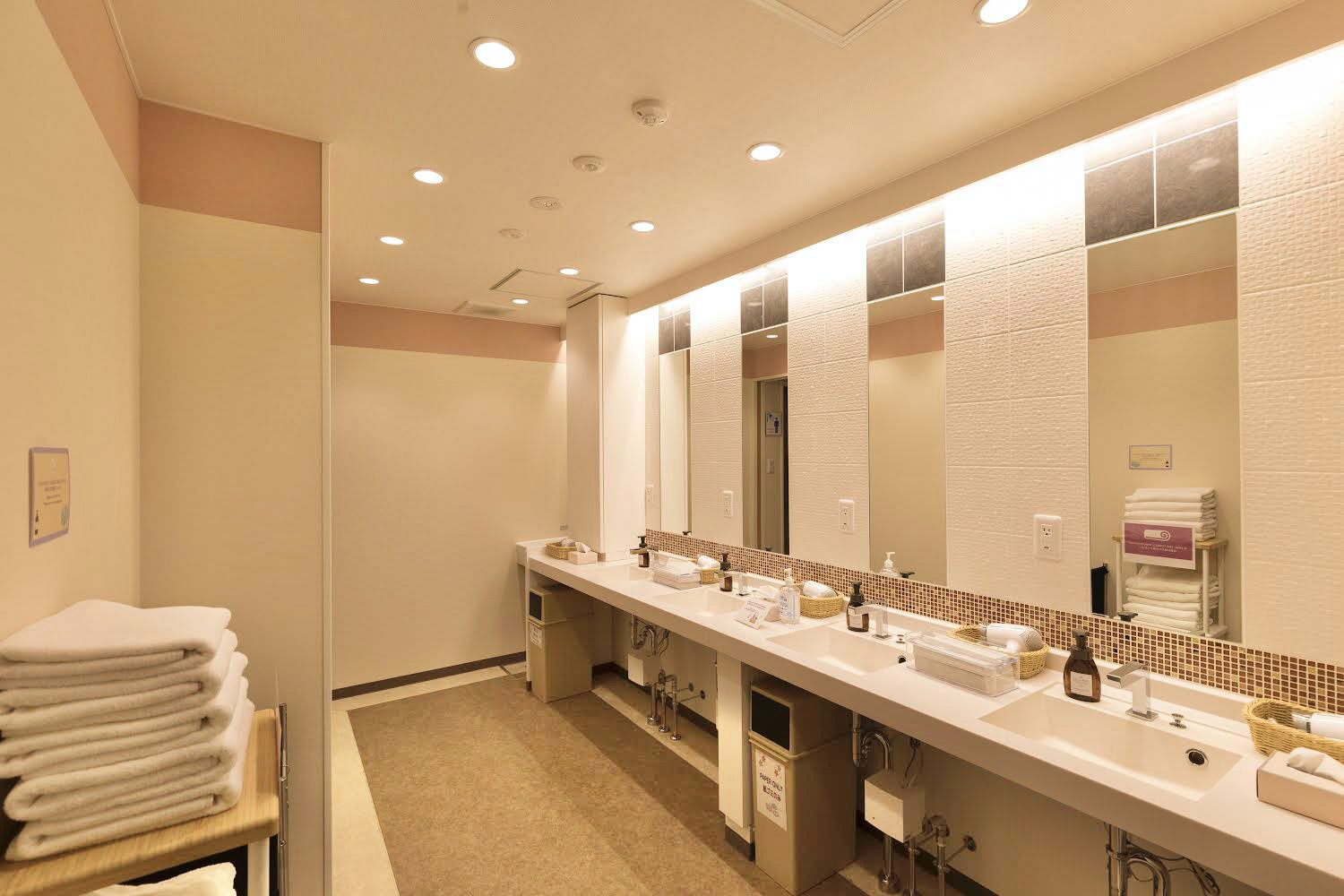 A single bed cabin room in a mixed dormitory. To secure your privacy and provide a comfortable stay the room is partitioned by an accordion curtain and has 2 outlets and dimmer switch on a bedside panel.
cabin
cabin
cabin
Lounge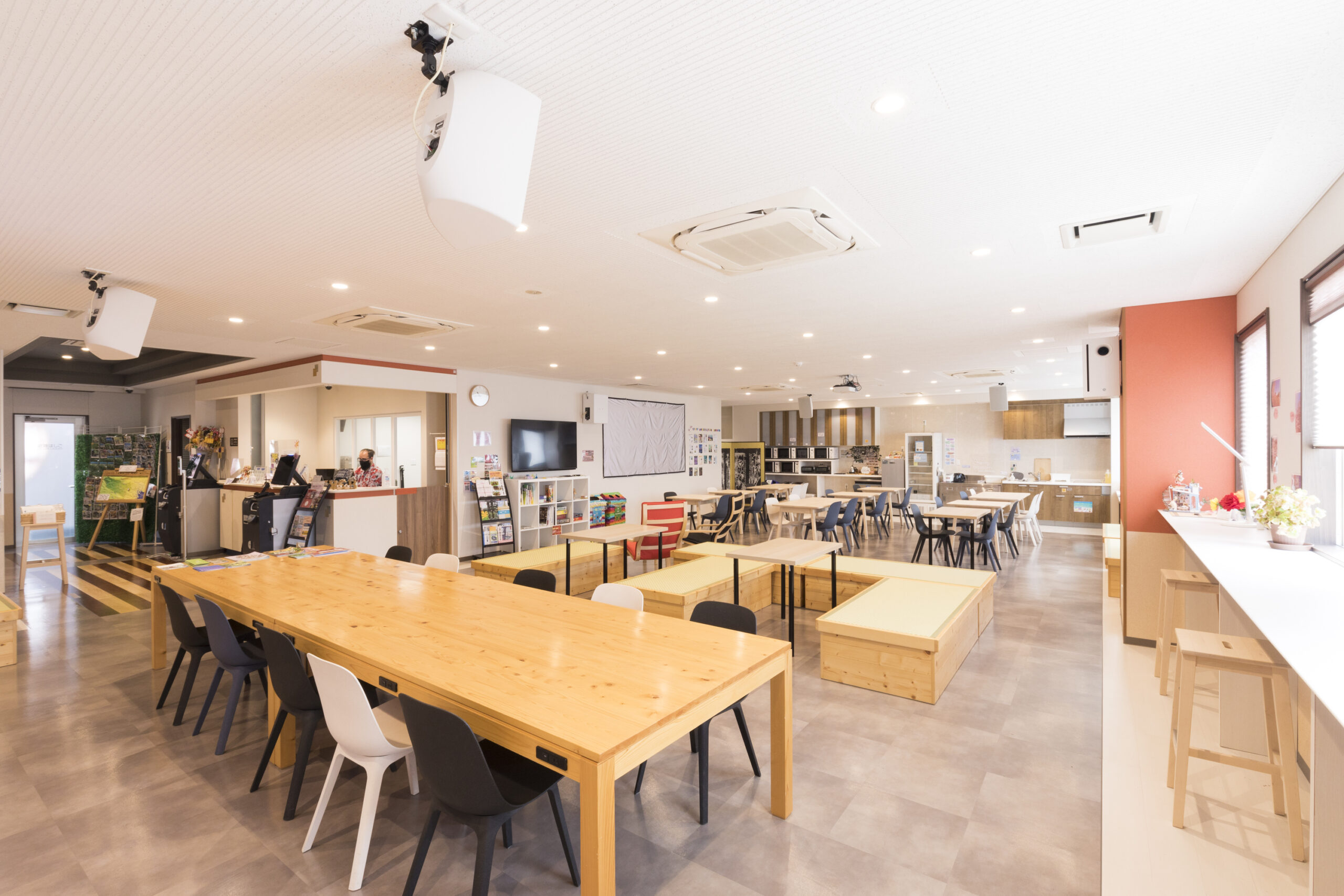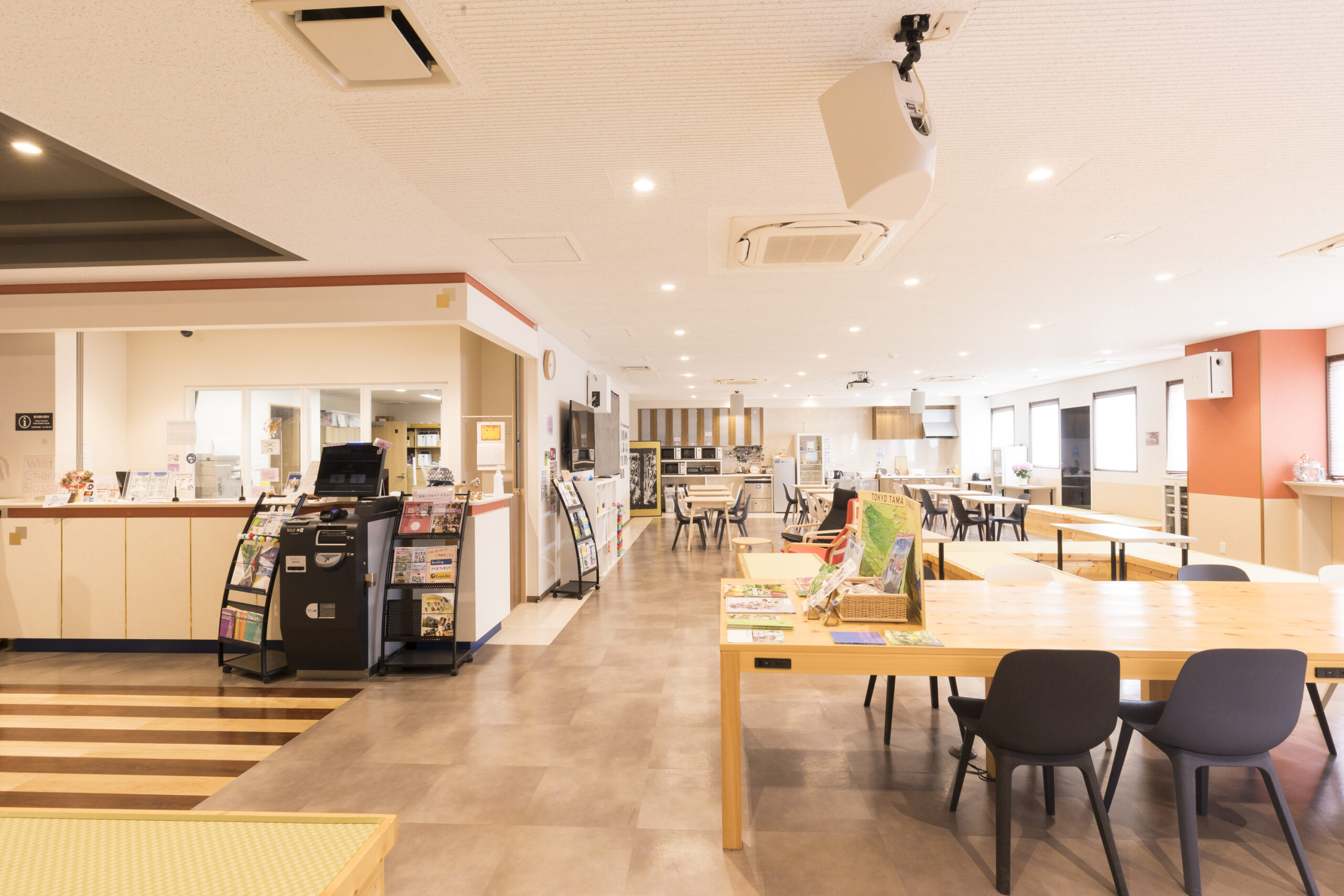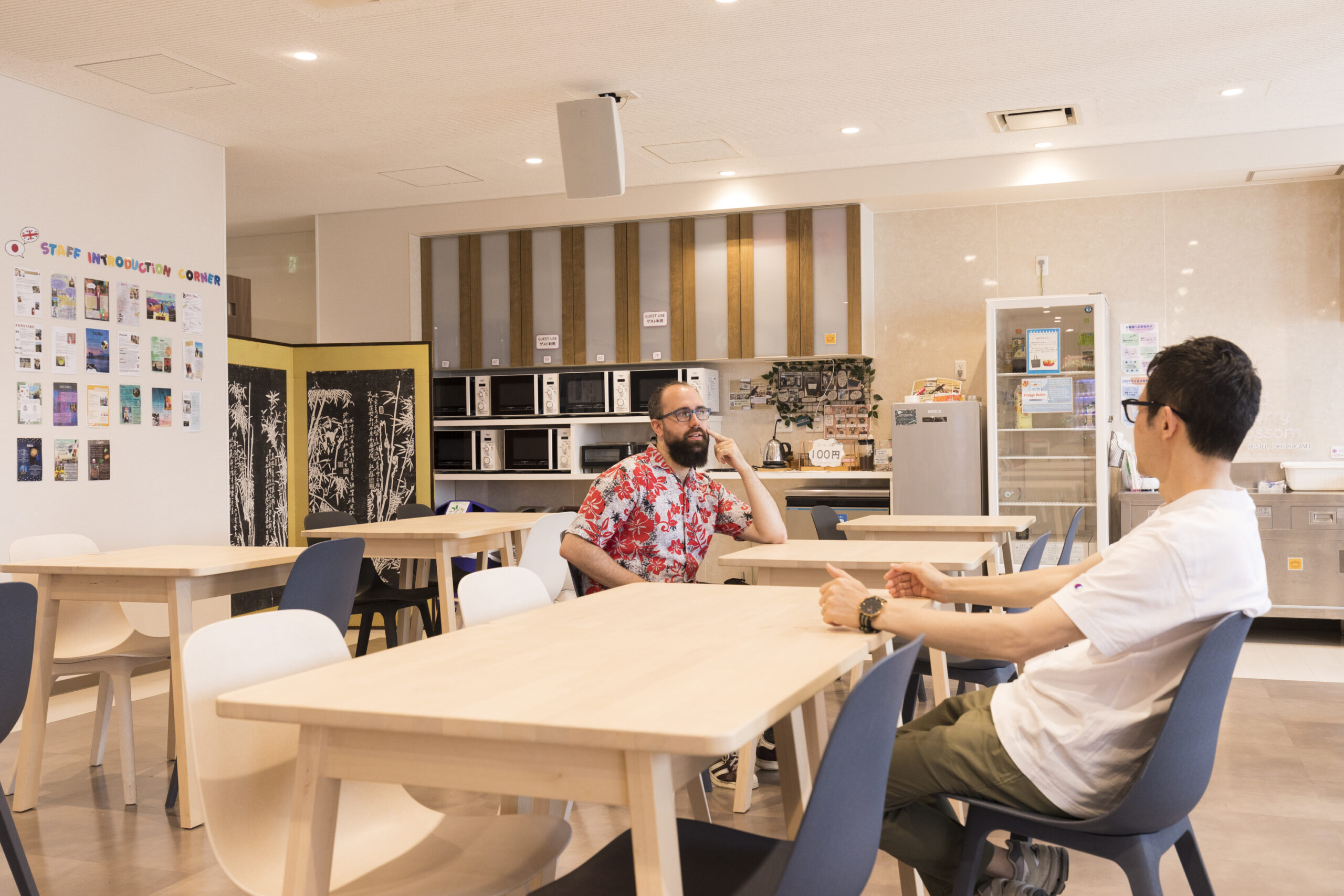 Lounge
Lounge
WCB lounge is the heart of our hostel where every part of it is designed to provide a relaxed atmosphere for a more casual experience. It's a place to relax after a full day of adventures, to meet for a cup of tea and conversation, maybe even cook some local food together with staff and other guests. It can be arranged in several layouts to hold various events. For our guests convenience, there are projector, microphone, TV, speakers, table lamps and plenty of charging spots for the digital devices.
Kitchen
Kitchen
Kitchen
Kitchen
The kitchen space is available for guests use 24/7. In this area our guests can find microwaves, toasters, ice machine, freezer, fridge, HI stove, cutlery and all the necessary tools for cooking. Enjoy your food and drinks while sitting down and relaxing in one of the table.
Kitchen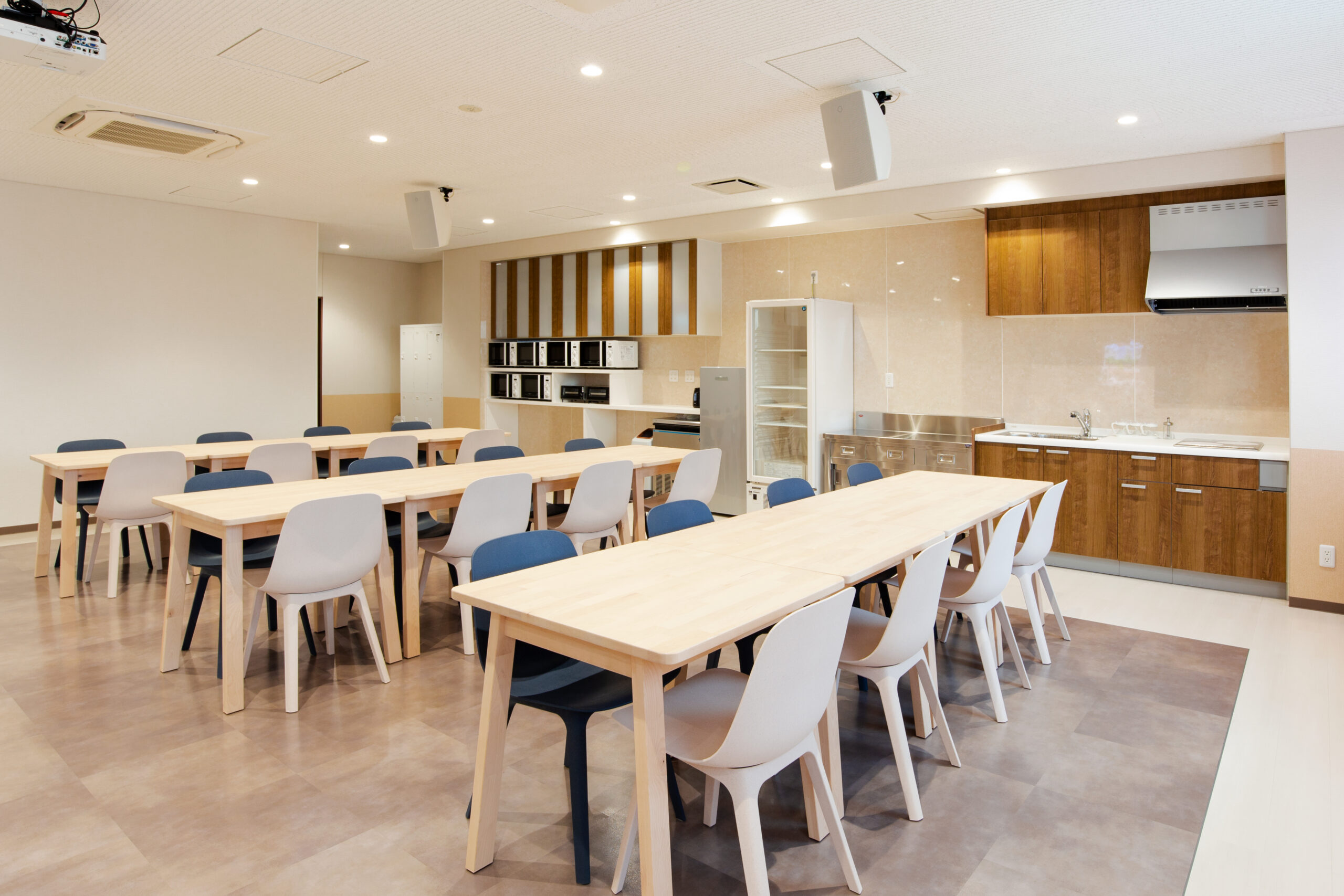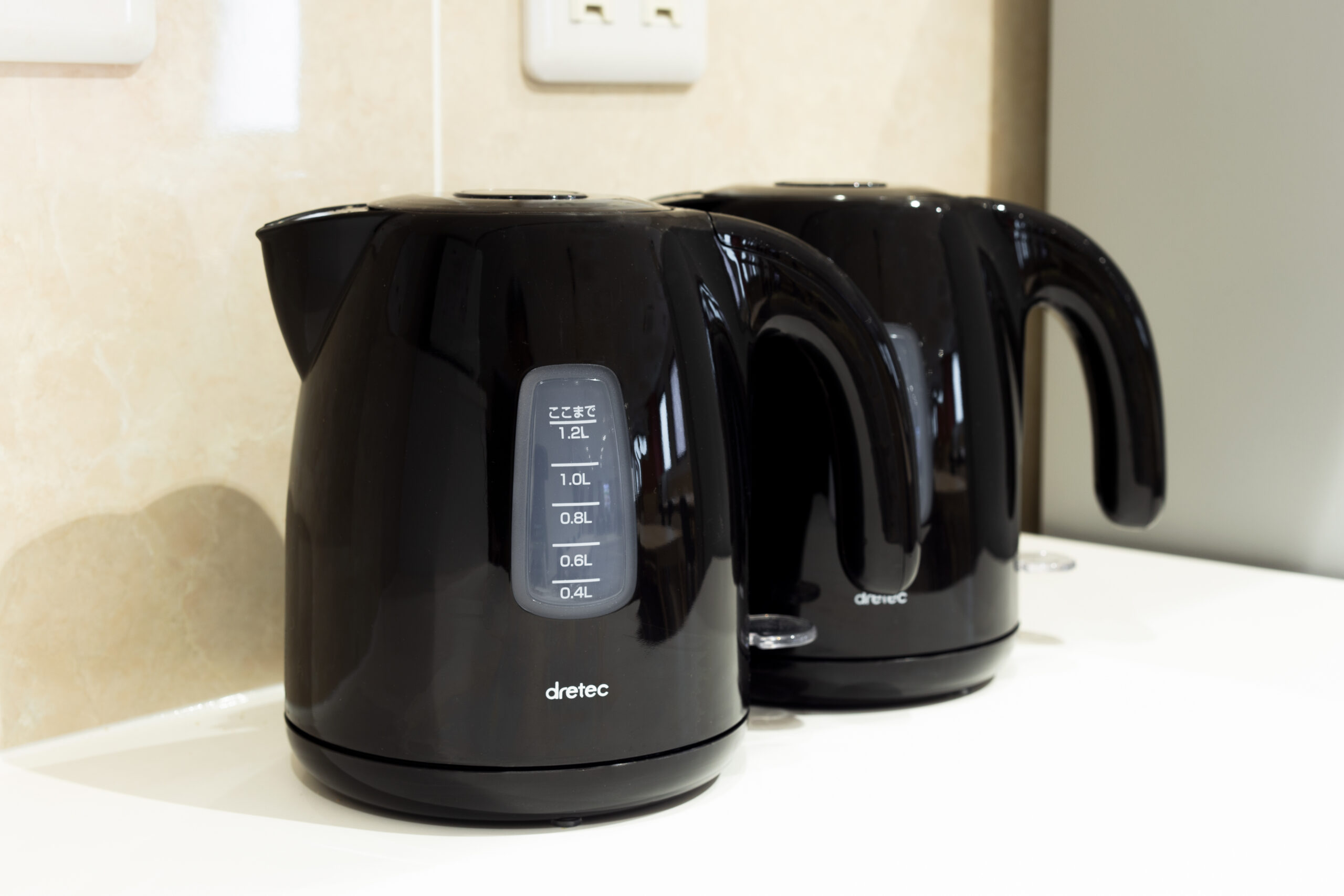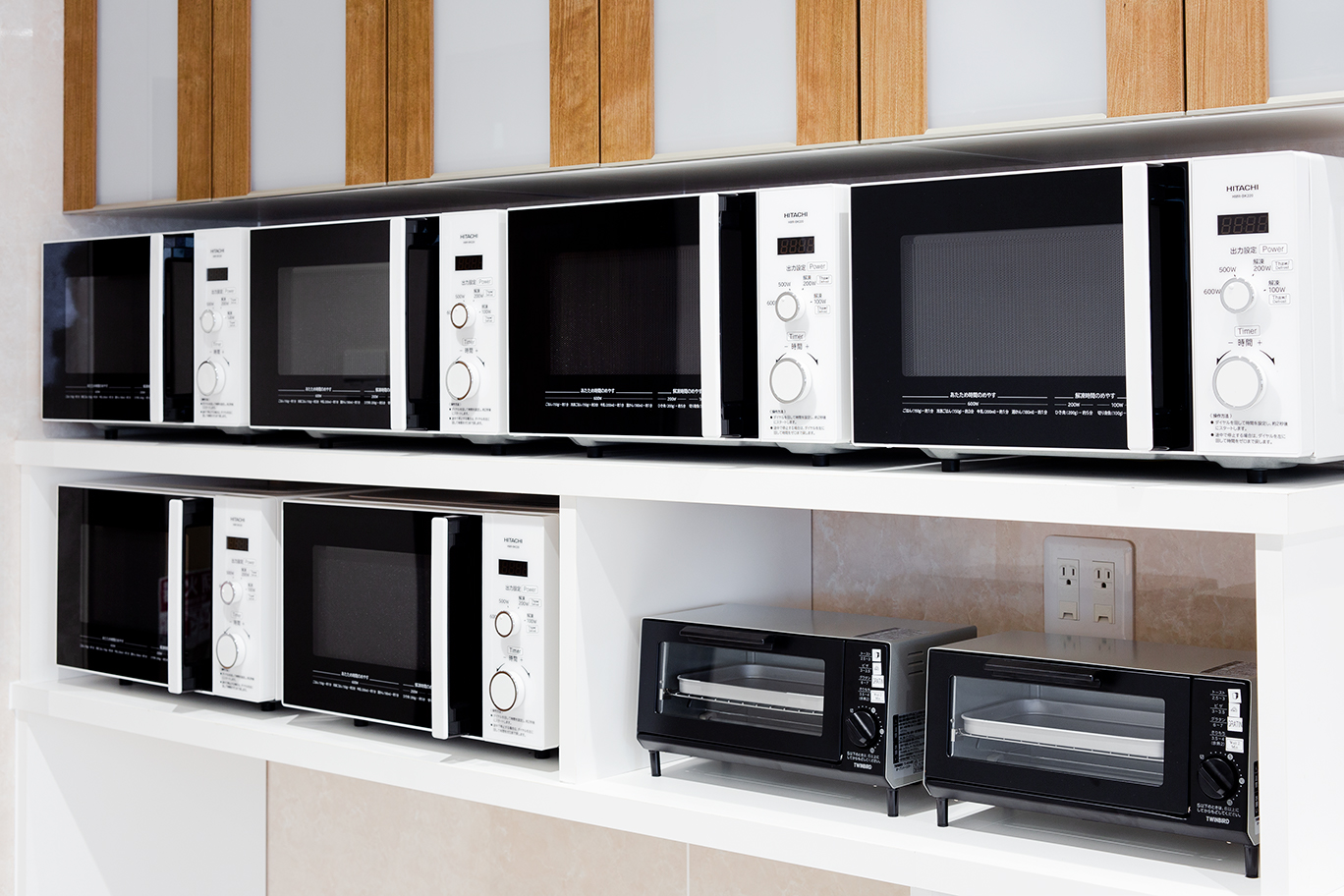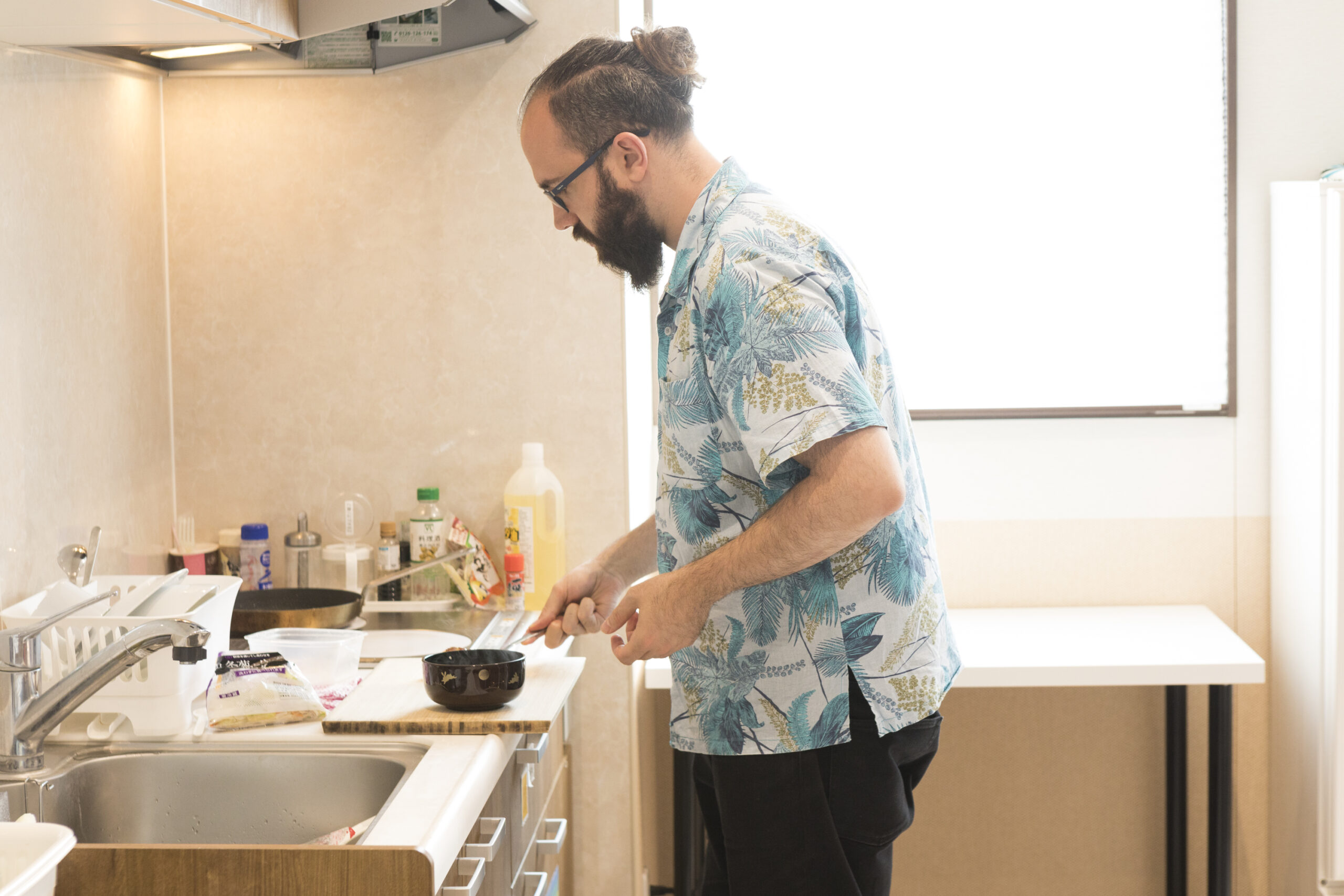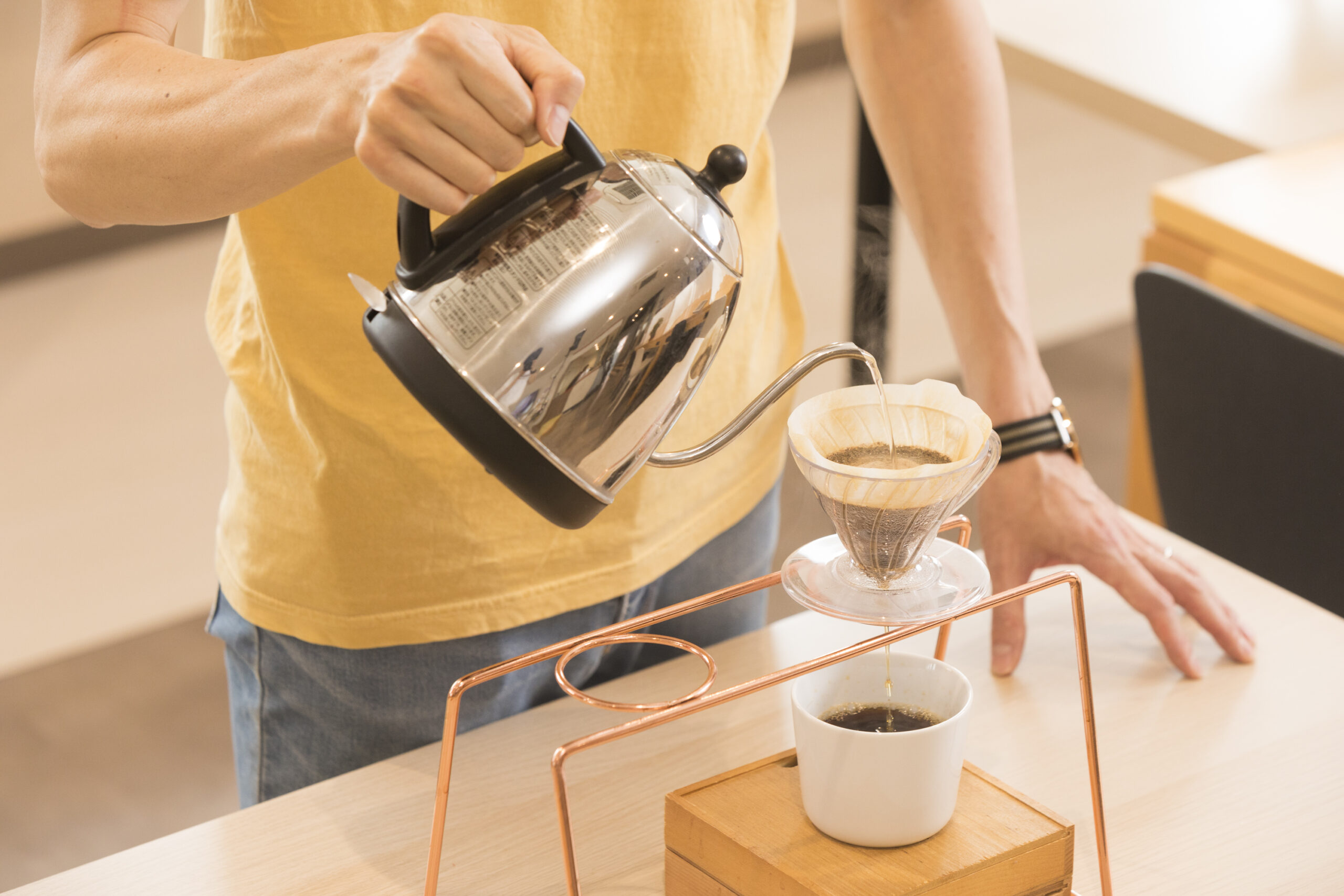 Wash space
WS
WS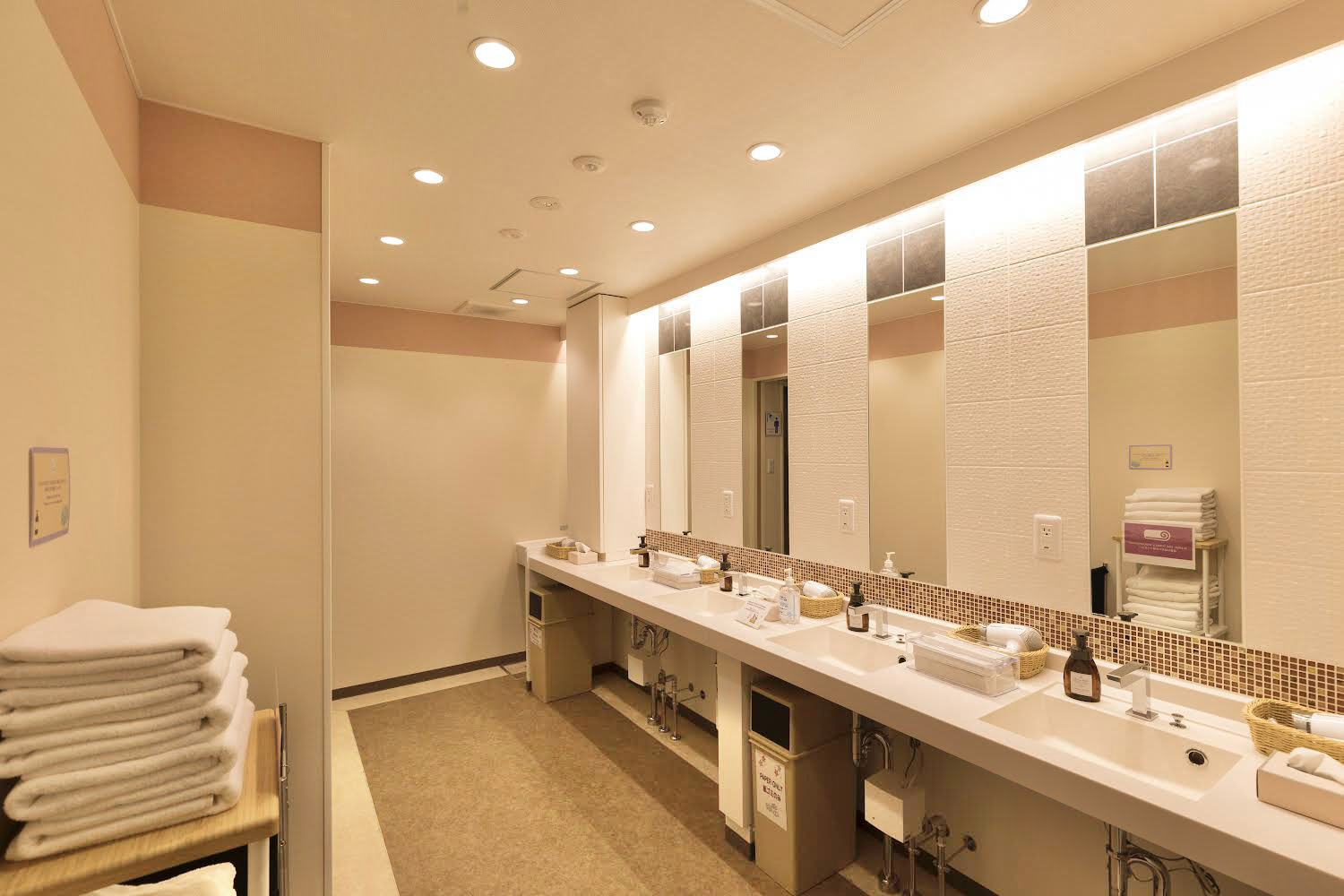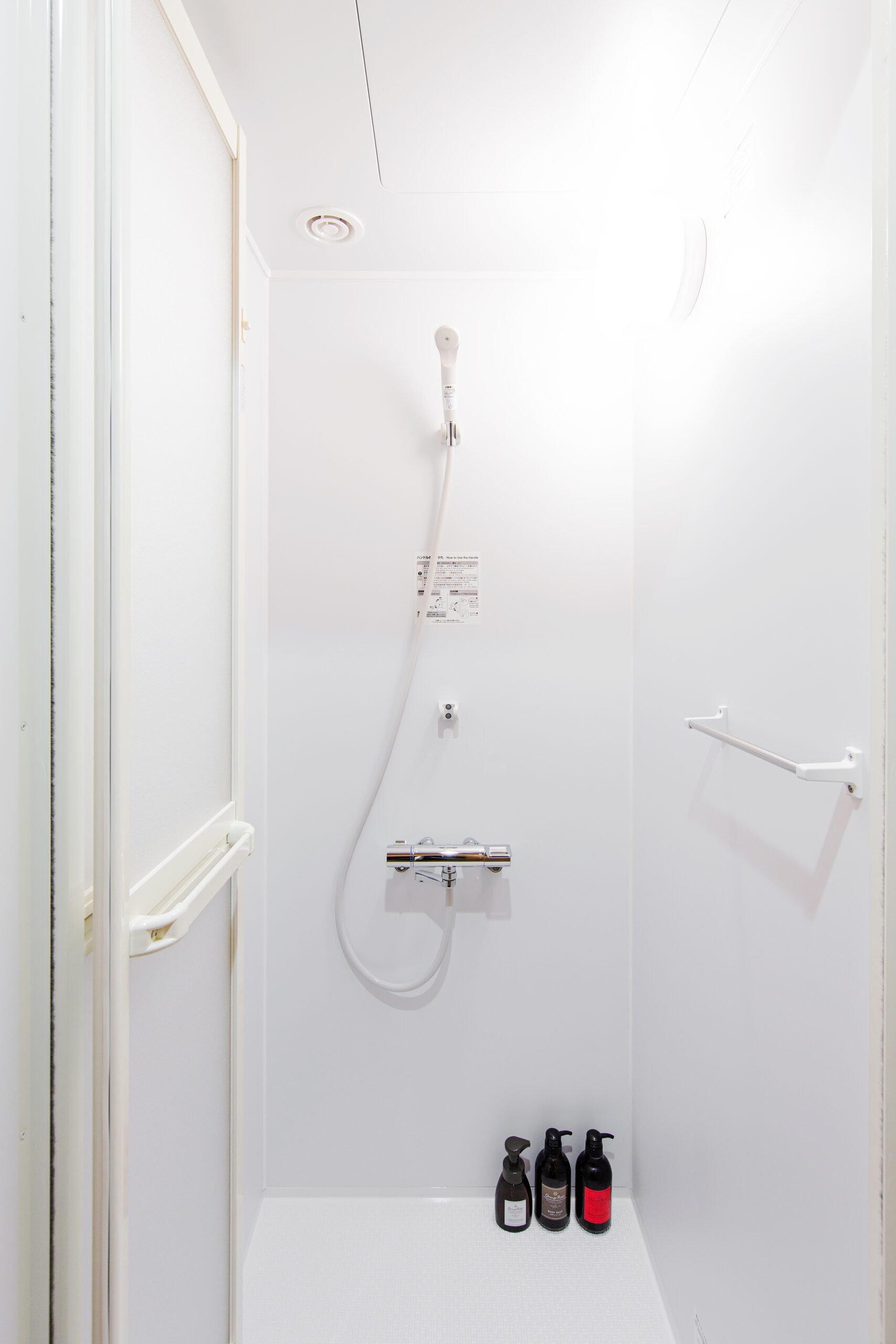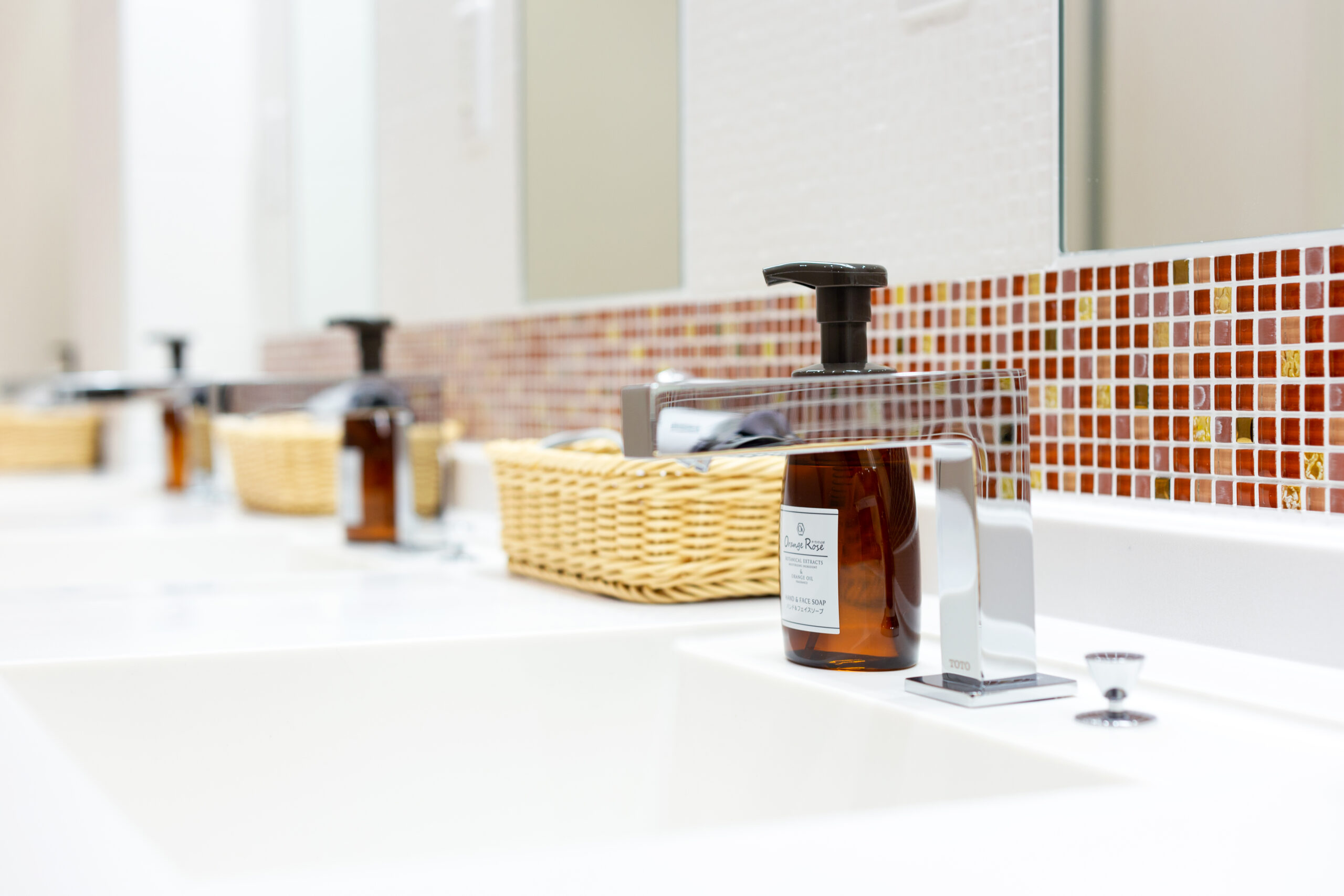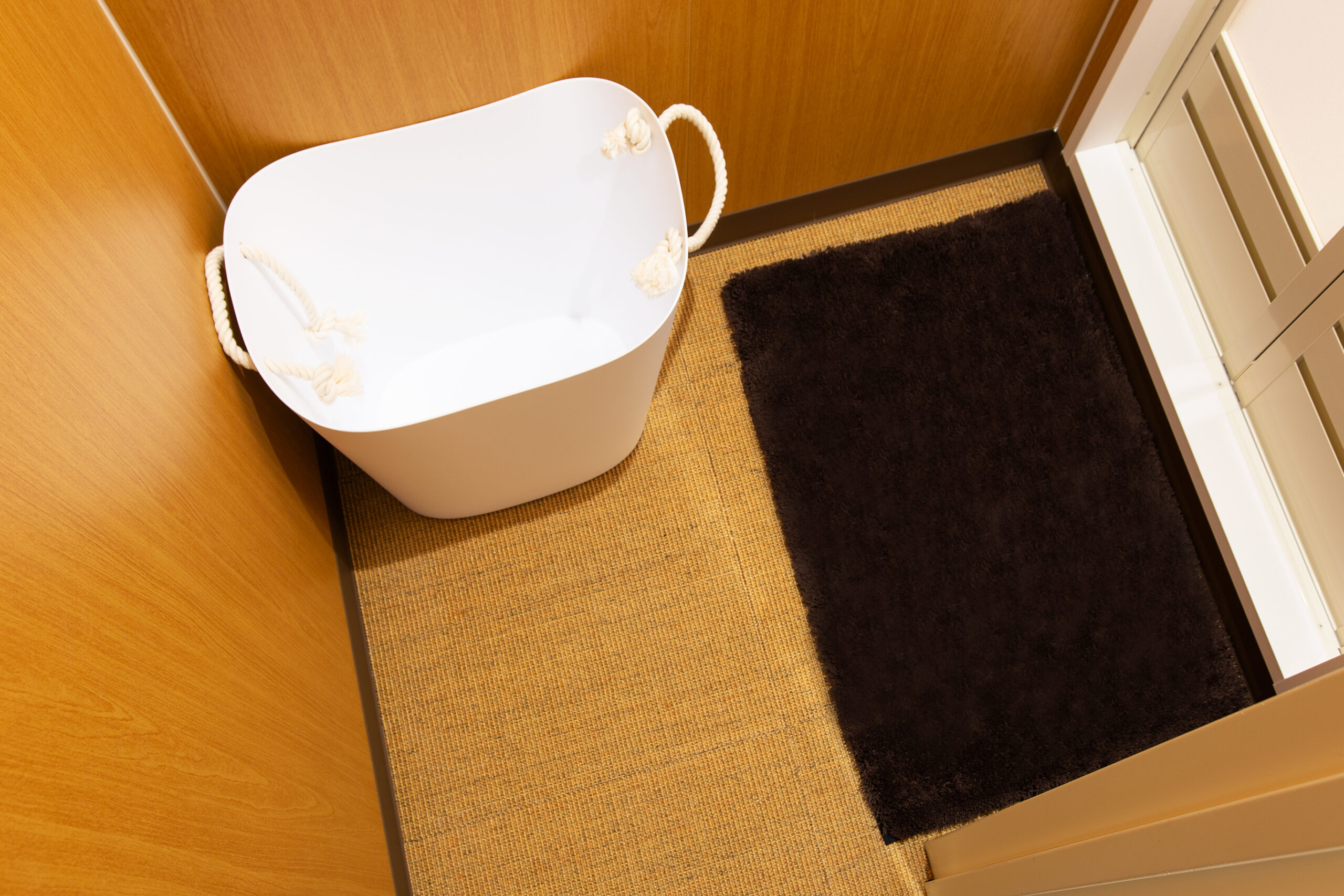 WS
WS
WS
Hairdryers, bath towels, body, face&hands soap and shampoo are all free for use in every wash space, in every floor. The shower space is large and there is a basket for your clothes. In the wash space we provide with towels, amenities and tissues, to assure a clean stay! Feel free to do your morning and night routine here. Wash space is accessible only by slippers, which are supplied at the entrance of the area.
WS
Other services
OS
OS
OS
OS
OS
Prayer room
Prayer room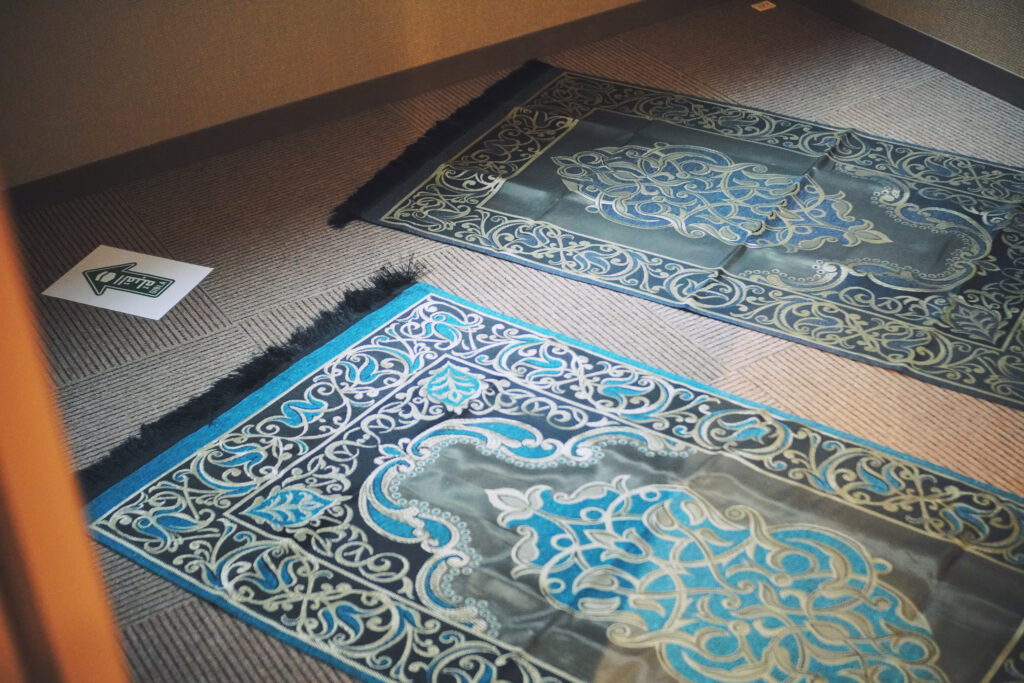 Laundry room
Laundry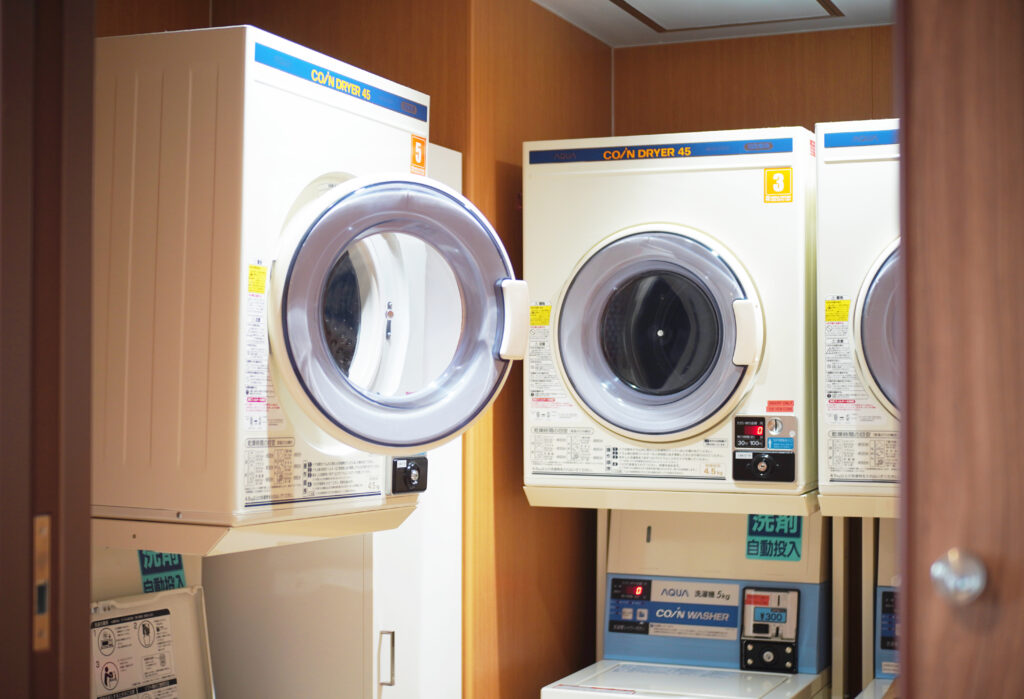 Vending machine
Vending machine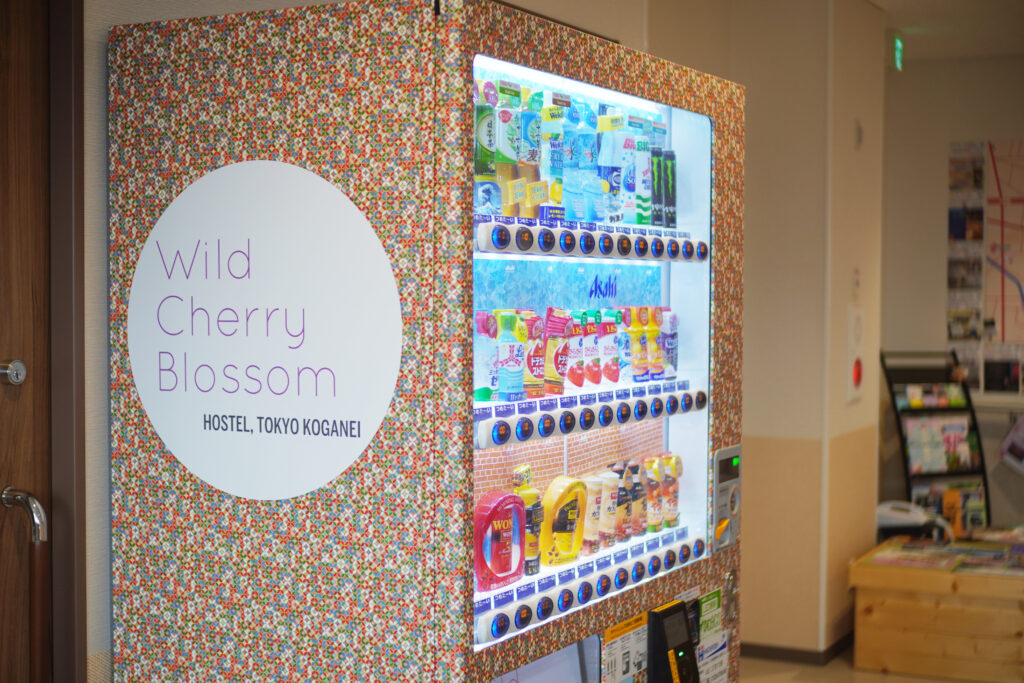 For more info take a look at this VIDEO!

Wonderful

Exceptional

Wonderful

Exceptional

☺スタッフさんが丁寧な対応でよかったです。施設も清潔でした。 ☹共有スペースの台所の説明が少しあると助かる気がします。

Exceptional
It was nice experience :)) It was great experience to talk with other guests and talked with staff:D the rooms was clean and comfortable. The big lounge room had enough space for the guests. Also they had a prayer room for Muslim people. とてもよかった!他のゲストやスタッフと話ができて良い経験だった^ ^お部屋は綺麗で快適でした!大きなラウンジは居心地が良かったです。
快適なテレワークできました(海外のお客様対応の備えあり) 自宅以外の場所で満員電車に乗らずにテレワーク出来るスペースを求めて、Wild Cherry Blossom Hostel さんのリモートワーク向けプランを発見. 前日の日曜だったにもかかわらず、丁寧な対応で電話で予約完了. 初めての利用でしたが、施設が新しい事、感染対策が万全だった事、WiFi ネットワークが早く(上り下りとも 300Mbps越え)安定している事、ラウンジはミニキッチン付きで飲食も可能な事、シャワーが使える事などなど、施設面が充実しているだけでなく、スタッフの方々もフレンドリーで、快適なテレワーク環境で、中断しがちな自宅でのテレワークよりも効率よく業務を進める事ができました。昼休みに近くを散歩したのですが、シャワーを浴びてから午後の仕事に入る事でリフレッシュできました。これで拡張ディスプレイがレンタルできたら、もっと利用してもいいかなと思ったので、スタッフの方にフィードバックさせて頂きました。自宅以外の場所でテレワークをされたい方に強くお勧めします。(特に中央線沿線にお住いの方)今回は宿泊しませんでしたが、LGBTへの理解がある上、お祈りの部屋もあり、英語の話せるスタッフもいらっしゃるようで、海外からのお客様への備えも万全だなーと感じました。
Clean and comfortable. A bit outside of the central Tokyo but well connected to the train/subway network. Very friendly and helpful staff. Recommend to everyone