Since October 2020, every Monday WCB staff is more than happy to host the original WCB ENGLISH CAFE. From 8pm to 9pm everybody can join a little section of English conversation. No need to say, the atmosphere during this weekly appointment is friendly and every level is more than welcome here!
---
Participation fee: ¥500 (1 cup of coffee or tea included). 
Next date: March 13th (8pm ~ 9pm)
with Rena,Tomo…RJ!!!!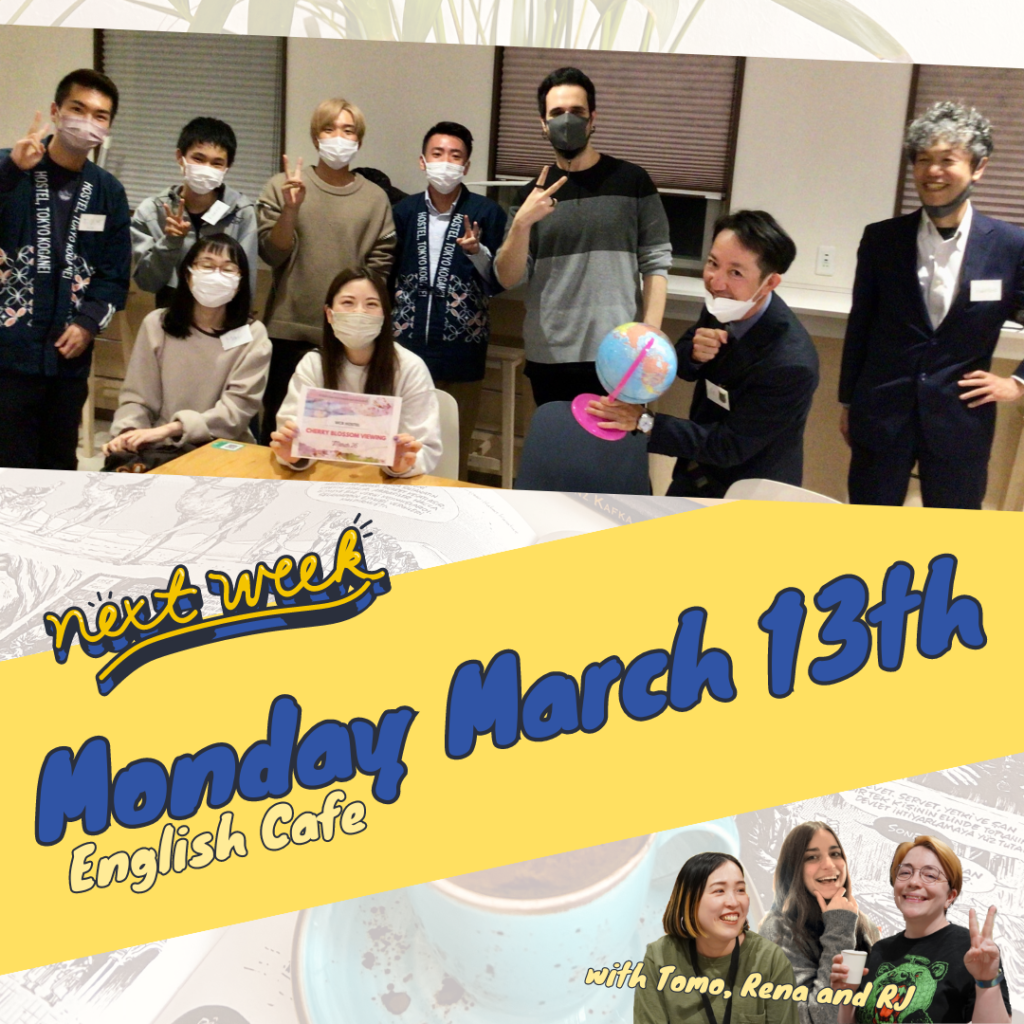 Next date: March 13th (8pm ~ 9pm)
---
If you wish to participate or you have any questions, feel free to contact us! ↓