At Wild Cherry Blossom hostel we are selling an original tea trial set. "WCB kokoro" set is produced in collaboration with Sayamaen Tea Company L.t.d. (狭山園).Every package contains three different kind of tea: genmaicha with matcha, sencha and houjicha! The set has five tea bags set for each type.
---
The beginning
Back in February this year we got introduced to Kayoko Ikeya, a President of Japanese Tea company called Sayamaen and this is when our Japanese tea journey has begun. We participated in her several tea workshops, at Sayamaen shop, online or in the hostel, and during those sessions we learned about a variety of Japanese green tea and the correct way of preparing and serving it.
WCB staff had also the chance to have an harvesting experience directly in the Sayamaen fields., in July and October 2020. There, Kayoko san and Nomura san, not only made us taste the freshest tea, sweets and green tea ice cream, but also explained to us the main and useful information about tea cultivation, picking and leaves roasting. By doing this, we could have an amazing experience from the beginning to the end of the Japanese tea production and treatment. By enriching our knowledge about Japanese green tea, we were now ready to think about WCB original product and to explain to our guests all the wonderful and interesting information about the tea.
The teas of our set:
SENCHA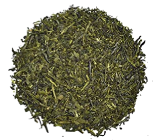 Rich and pleasant taste, with delightful aftertaste sensations.
GENMAICHA (with matcha)
Roasted flavor combined with the delicate and unique peculiarities of matcha.
HOUJICHA
Tasty Japanese roasted green tea with a sweet taste and a gracious aroma.
---
You can find WCB心 tea set at the hostel! The price is 1000¥ (taxes included). The package included five bags of each tea. Our guests can also enjoy WCB Japanese tea time, twice a day for free at hostel. We serve the same tea of WCB tea set so that everybody can taste it first!
---