DUE TO THE BAD WEATHER, THIS EVENT IS CANCELLED. WE APOLOGIZE FOR THE INCONVENIENCE.
Cherry Blossom viewing with WCB Staff at Koganei Park* on March 26th!
Let's welcome spring and enjoy the Koganei Cherry Blossom Festival together (the festival is back after a 3-year break)!
🕐 Time: 2pm~3pm (meeting at 13:50)
📍 Place: Koganei Park (meeting in front of Edo-Tokyo Open Air Architectural Museum)
💴 Price: ¥1000 (including tea and snacks) – you can bring your own food and drinks too if you want!
💁🏼‍♀️🙋🏻‍♀️ WCB Staff: Alla & Rena
Minimum number of participants (excluding the staff): 3 people
※ no need to bring a picnic sheet, we will bring one! 😏
*Koganei Park is one of Tokyo's biggest parks in fact ― 1.5 times the size of Shinjuku Gyo-en and Ueno parks. And what's more, there are about 1700 cherry trees (and about 50 different varieties) in the park. Very soon it will turn into a wonderland of picturesque views of cherry blossoms.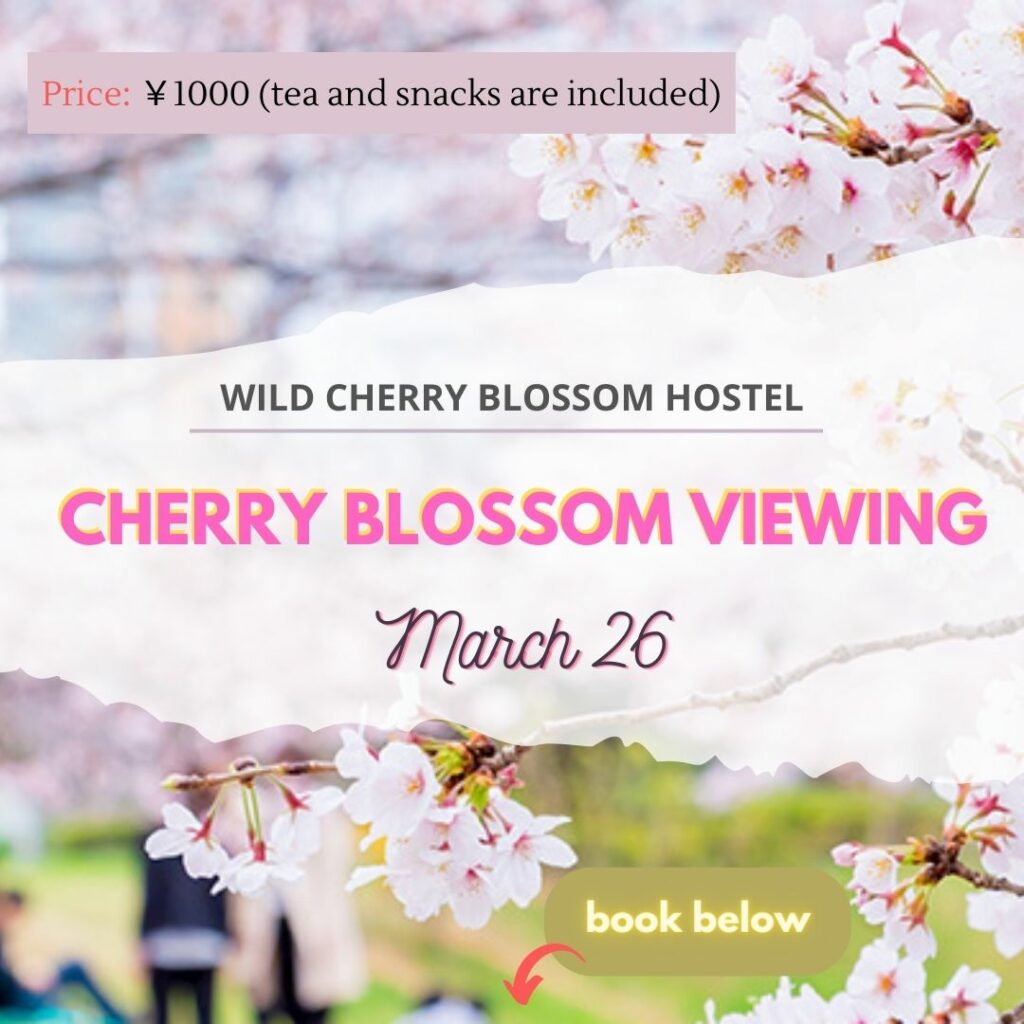 ↓ If you wish to participate, please fill out this contact form, after selecting "Cherry Blossom Viewing 3/26" ↓